F
or some reason, fall seems to be the only season that I can decorate my table completely (what does that say about my favorite season? fall it is!). I changed it up a little this year versus last year, which was really one of the first years I'd ever done a full table scape. Or even had a table. Well, that's not entirely true. Here's a shot of the $100 Wal-Mart table set we had back in the rarely seen North Carolina house. Fancy, huh??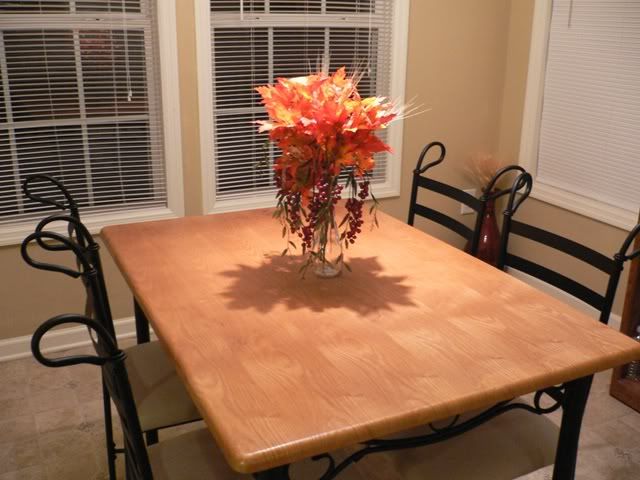 Here's how it looked last year.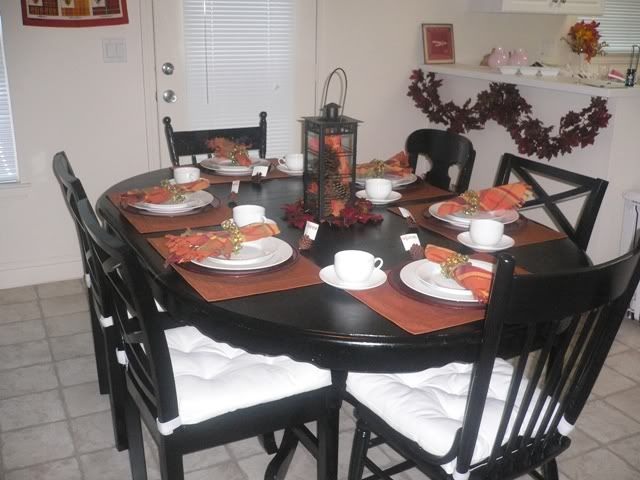 Muuuuuch more colorful and put together! And here it is this year.
The only thing I changed were some of the glasses and added some $2 places mats from Bed Bath & Beyond (subsequently where I got the pumpkin colored ones as well last year). Overall, I added it up and each place setting cost a whopping $12. The chargers were in a pack of 6 for $14 (from BB&B). The pumpkin place mats were $2, the napkins were $2, the napkin rings were $3 (all BB&B items). The glasses I picked up at IKEA for a whole $0.57 a piece (and I freaking wanna sky write how much I love them). The vintage place settings I ordered on eBay. I got almost 300 pieces for $20, effectively making them about $0.07 a piece! That's less than a dime folks!!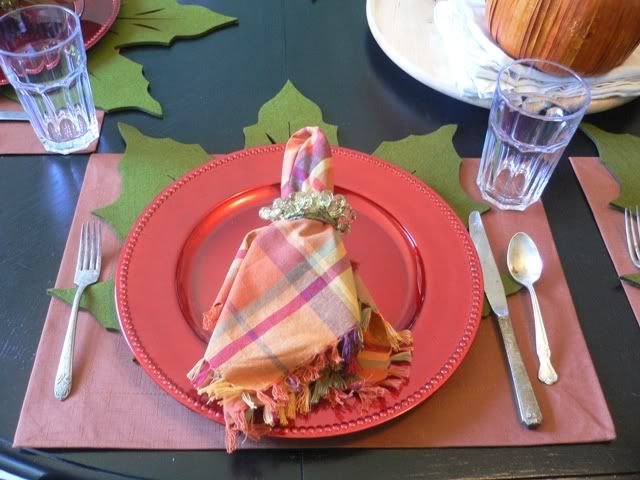 When I saw these laser cut leaf mats at BB&B I was hooked. Granted, they make me want to sing "O Canada!" but by adding that extra layer to the table, it instantly made it more colorful and fall-ish.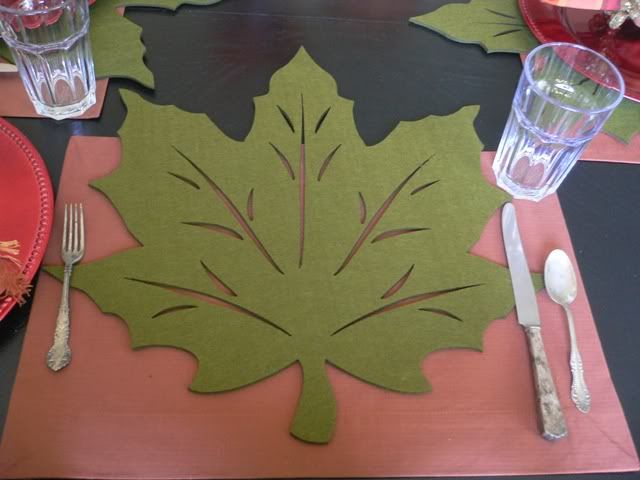 I wonder if I can make them work on top of some gold place mats for Christmas??