L
et me begin by just saying thank you all for your support and for letting me vent. I like to think it's very rare when I throw myself a pity party via the blog (believe me, I have plenty in private) but lately the stress of the deployment has really caught up with me. So thank you all for your sweet comments!
But onto redecorating matters, in an effort to save money and add a little whimsy to our guest room, I DIY'd some artwork with a little help from
The Graphics Fairy
. You won't want to save my images since they're compressed, but she has full sized ones perfect for printing!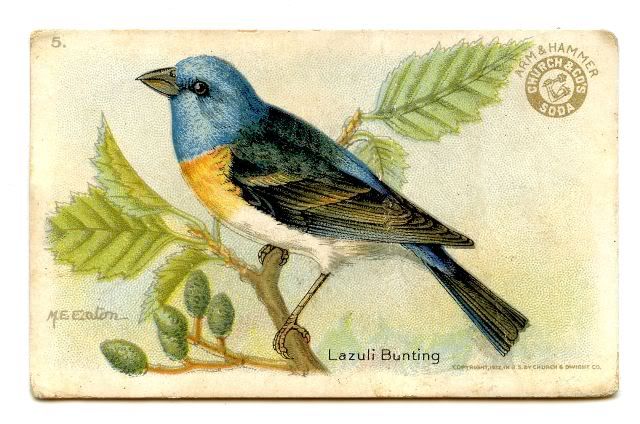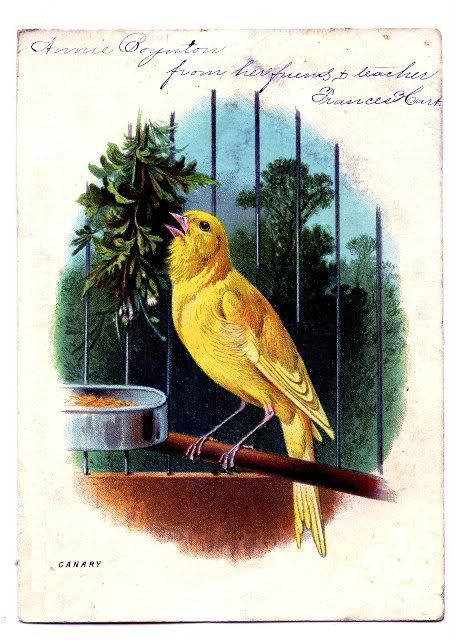 I like how three of them look like they're from the same book or magazine while the other two look like they joined the collection later. Since we have birds going on down in the
living room
, my hope is by carrying them into the guest room it will help marry the two levels of our house--that's how it works, isn't it?? ;)
I love how vintage the pictures look on their own, but after I cut them out I rubbed the edges with black stamping ink to make them look even more aged.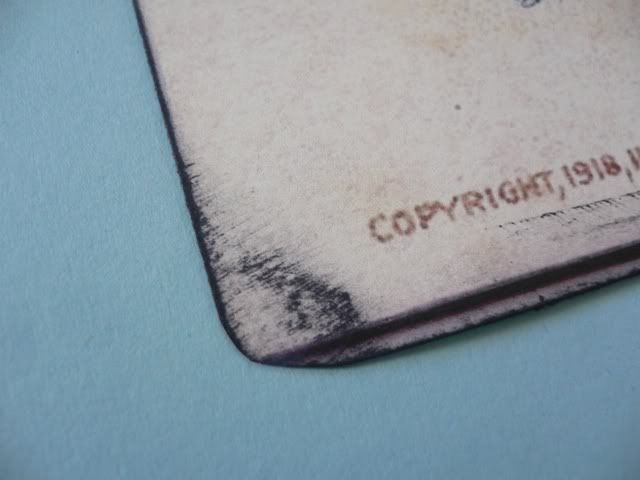 Throw in my $2 IKEA frames (is there anything better than those simple RAM frames? I love them!), some colored card stock for matting, and voila!
Free artwork! And a super easy, super quick, almost fool proof way to hang them? Use the inserts as a guide!
(Forgive their rumpled appearance. I'd already semi-disposed of them when I realized what a great idea this would be!)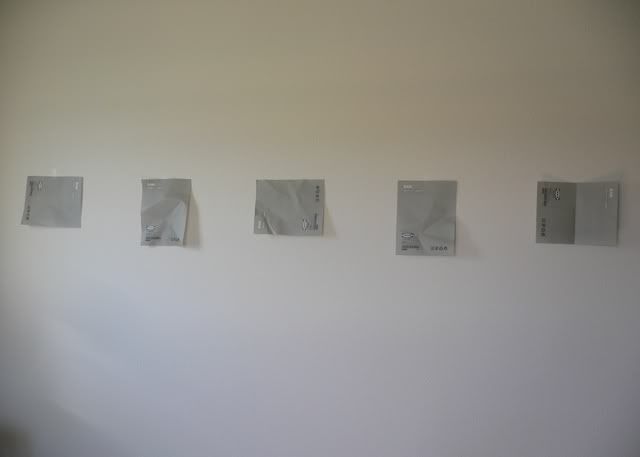 Just tape them up in the position you want, then go back and add a nail to each corner. Since the paper insert is the same size as your back opening, this will (almost) guarantee that your nails go in the right spot the first time!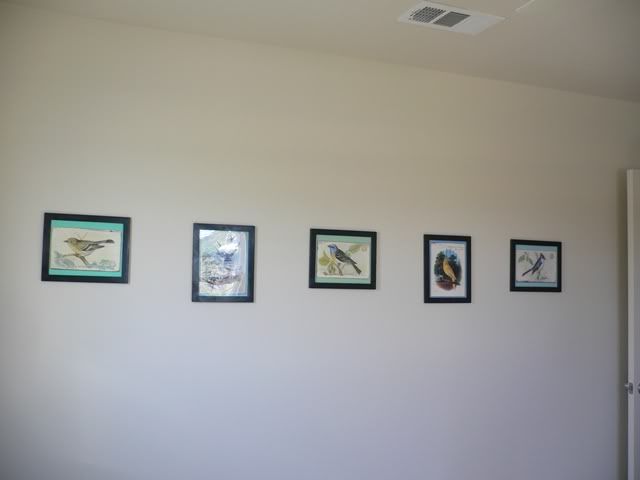 And there we go. Free artwork printed for our home printer, $8 in IKEA frames (because I only had to buy four of them), and a lot of leftover card stock. That's what I call budget friendly!