I
have no idea how common Tuesday Mornings are around the country, but there are several in our little area. I discovered them back when Jason and I were poor little newly-engageds and gifts
absolutely had
to be bought on a strict budget. Now that we have some breathing room, I just love to wander around and see what I can find.
On Monday I took a break from the wall unit. I needed to dash out to the mall and buy a new phone charger (I left mine at the hotel we stayed at for our anniversary--d'oh!). Right next door to the mall is a little shopping center which houses a Tuesday Morning, so I figured I'd run in and see if I could find some of the items I've been wanting for our coffee table. Because let's face it, accessorizing a new room is the best part of any renovation!
I have a 10x16 zinc tray for the coffee table that I want to accessorize. On my list:
books in blue and green

a decorative apple (which I already have)

a rope ball

an apothecary jar with some fresh Narcissus, hyacinth, or green hydrangea

a few knickknacks like a small frame, or few ceramic figurines

In my search, I ran across a few items that I really would have liked to take home, but I couldn't quite validate their purchases. These candle holders are bound burlap. I love how they're all attached (it's about seven votive holders long).




These votive holders were all covered in wood-like finishes. Two of the cork ones (on the right) almost, almost made it into my basket but right now our house run-eth over with candle holders.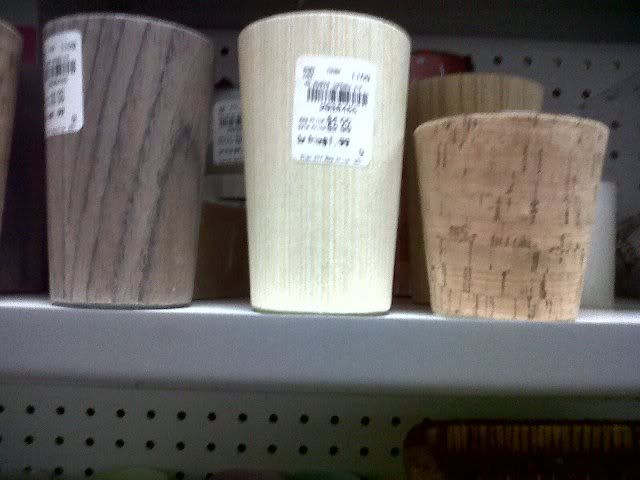 Speaking of candles, I've been longing for ones made of natural beeswax and I adored the crate these were packaged in (as well as those tiny little bees on the candles). As far as beeswax candles go these aren't terribly priced, but at $10 for 4 of them, I wasn't completely sold.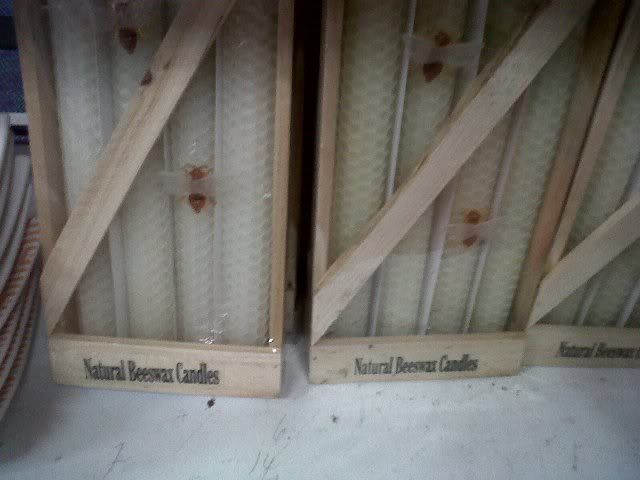 This ceramic lemon tree would have been adorable in our kitchen, as well as add as nice pop of color. But the tag on it read $130! There was no mark-down price, and the $130 tag was hand written. Sorry, no sale!




But enough of what didn't come home with me, let's get to what did. The first thing my eyes landed on while walking down the book aisle was this cheery green cover--upon second glance it was a Williams Sonoma outdoor entertaining book. There were two of them and I considered heavily on buying them both; one for our coffee table, and one to cut pictures out of for some cheap artwork. But only one of them came home with me...for now. ;)




Of course, I'll probably display it sans cover--is that green not delicious?!




This gorgeous cake plate was the second thing I grabbed during my shopping trip. Yes, yes not on my coffee table list, but I think it's going to look simple and elegant on top of our black table decorated with some green apples or yellow lemons. I love that the scalloped edges mimic vintage dishes. The Ralph Lauren brand name and $16 price tag made it just that much sweeter!




I was standing in line waiting to pay when I realized I'd missed an entire section of the store. And wouldn't you know, it was the one with all the little knickknacks! I found this rubber bird all by his little lonesome on a table and just had to rescue him. I plan to paint him white to give him more of ceramic look (although I just realized he matches my new throw pillows almost perfectly--more on those in another post).




So that was my big day at Tuesday Morning. It was nice to go back and visit knowing that this time I wanted to shop there, but I didn't need to shop there. A nice little pick-me-up to how far we've come since our newly-engaged days.