W
e purchased four packs of Wamsutta twin sized (flat) sheets from Bed Bath & Beyond on Sunday. We also placed an order for one more pack, to be delivered in the next two weeks or so. I promised to tell you why, and now I am.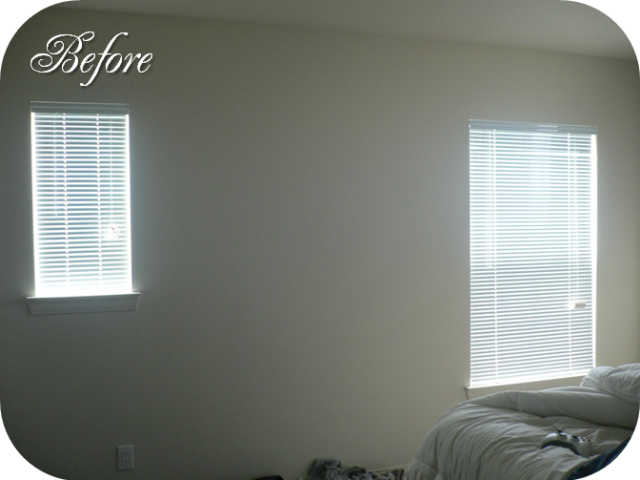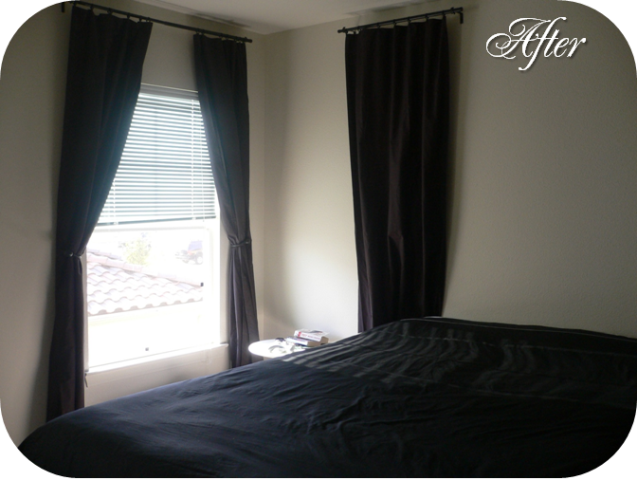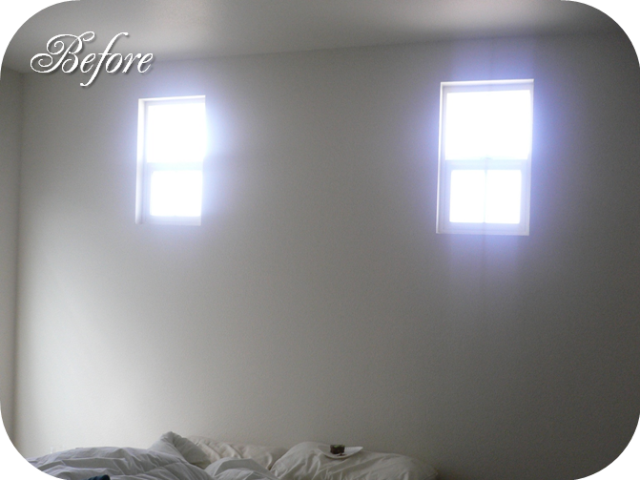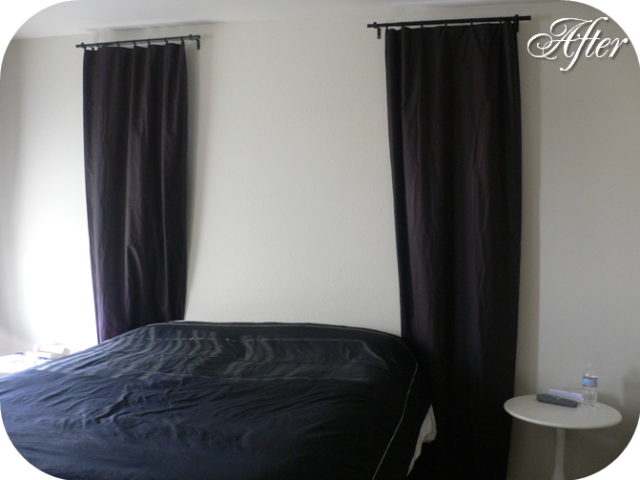 I made them into curtains. No, I take that back. I made them into
plain black 96-inch curtains
which were next to impossible to find unless I wanted to have tab tops (ick--sorry to anyone who has them, I hate them) or pay to have them custom made.
Originally I was going to buy fabric to make them, but fabric was going to cost about $7 per yard, and I would need two and half yards (7 x 2.5 = $17.50 per panel). Which wasn't much better than buying them from the store. Buying them from a store
would
have been okay, except I wanted 96-inch curtains and they all cost a minimum of $25 per panel--even at Target and Wal-Mart. Not even Ikea carried plain black curtains.
So I resorted to an old fall back: sheets on curtain clips. And I have to say, I'm rather happy with the results.
Supplies
Twin flat sheets (5) from BB&B - $10 ea
Index curtain rods (4) from Ikea - $2 ea
Brass curtain clips from BB&B (2 pks of 14) - $4 ea
Hold-backs from Wal-Mart (3 packs of 2) - $4 ea
Flat black spray paint for curtain rings - $0
(already owned)
Total: $19.50 per window
Think about that. I spent less than $20 per window. Considering that a single panel can cost that much (on the cheap end, then factor in a second panel and about another $15 for your curtain rod) I'd say I saved us a good chunk of change.
So there you have it. That's why this crazy couple needed five packs of twin flat sheets from Bed Bath & Beyond. :)