We are going to be so busy in the next three weeks. And sooo spending money we probably don't need to be spending. Here's the deal:


Jason is in (what we'll call) career progression school. If he wants to continue doing his same jobs for the Marines, he has to complete this course. The school started in January and was supposed to end sometime later this year. We'd heard October, we'd heard December--we'd even heard January of 2010! He just graduated the first "half" at the beginning of April. Now, they're being given a month off before starting up again for the remainder of the course. That means (however many months are left) we can't go anywhere unless it can be done on a weekend. So that means this month is cram time!
This weekend we're going to see my family (and shop, and check out a wedding band we had made to match my heirloom ring, and visit for Easter). These trips are always fine as there's really not
much
spending going on. If we decide that the band looks right with my ring, it will go on layaway (I've done without it this long, a few more months won't kill me). This is basically what the ring will look like, but because of the basket on my antique ring we had to have it made to sit flat, and not rounded like most rings. They also had to send it out for special sizing to fit my teeny tiny size 4 fingers.

(Image from Helzburg Diamonds)
Then, my friend is having her 26th birthday in Las Vegas. Now, this was a last minute trip by all means, but one Jason and I have been trying to take since we settled in. I managed to score a room at The Stratosphere for only $200 for 3 days/2 nights, thanks to our military discount (hallelujah--most Vegas hotels have stopped offering them).
(Image from direct-ownersgroup.com)
Next, we're home for a mere two days before rushing off to Disneyland with my BFF, her husband, and baby girl who are all down from Alaska. Again, military discount to the rescue! Jason will get a 3-day Park Hopper pass for
F
R
E
E
(yes, bold, underlined, different colors--it's
that
big of a deal!) and I'll get mine for a mere $89 (regular price $179). We were planning to stay at one of the resort hotels, which gave us half off our room rates, running us $300 for what would have been well over $600 (á la military discount, again). All though it's a
phenomenal
price for a Disney hotel, we've now decided to go über frugal and stay at one of the local hotels for a mere $150 for our three day trip. As Hubbs so smartly pointed out, that extra $150 will more than pay for our meals in the land of happy.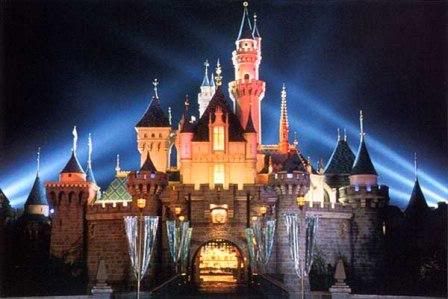 (Image from ronmartin.net)
Hopefully by the time our whirlwind month is over with, we'll be getting a call from base housing telling us they have something. I think we're pretty much sold on the idea of living on base, especially as it's getting very stressful having a rent and mortgage payment go out at the same time a rent check is coming in--my little budgeting skills are not that advanced yet! We just need to see what the house looks like. It's been so hard not to do random drive-by's of all the potential neighborhoods.
So that's what's going on on our side of the mountain.
The giveaway ends
tonight
and tomorrow morning I will use my number generator to pick a winner! Keep your fingers crossed!