B
efore:
After: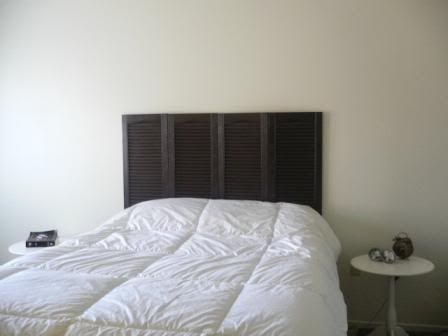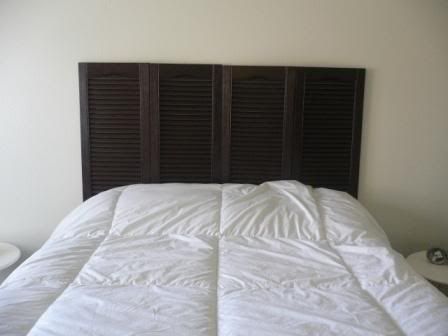 The whole project cost around $60. I'm still playing with their placement. Imagine my surprise when they wound up being plastic! The hinges I have don't exactly make them stand they way I was hoping. But since they are so light weight, I may just rig something to hang them on the wall with. I'm very happy with how they look in all their five feet glory! Certainly helps fill up that wall!
Tomorrow is Jason's birthday and we're going out of town--hope you all have a great weekend! See you on Monday! [
♥
]
Ooh! The UPS man just dropped off my ticking stripe fabric! Wee! More on that on Monday!