I
cancelled my appointment with my "stylist" for next month. I knew from the minute she called it wasn't going to be what I was expecting (and hoping). The website claims that your personal stylist is like your "fashionable best friend" and can give you all sorts of advice. But when my "fashionable best friend" called to confirm our appointment, our relationship fizzled immediately (in reality, the personal stylist is more like a personal shopper).

I tried to explain that I wanted to come in for fashion advice as far as what colors to wear, what cuts were flattering, and so on. Her response? "What brands do you wear?" Me: "I don't really wear any particular brands." FBF: "Well, what do you like? YSL? DKNY? Ralph Lauren?" Do my DKNY reading glasses count as me "liking" DKNY? I didn't want to tell this woman that while yes, I wear brands like Prada, D&G, and Armani, I buy them all on eBay or at outlet stores. I've never paid full retail price for any of my designer pieces--and that includes a Fendi bag Hubbs bought me one year for Christmas! We're bargain shoppers for goodness sake!

I decided to skip over that question and told her I really didn't have a preference, as long as it makes me look like a lady and that I love to wear skirts and dresses. This seemed to satisfy her. I tried to explain to her my skin color and what I looked like so she might be able to think of colors for me. What part of "brown hair, brown eyes, fair complexion with a hint of yellow" screams put me in orange!? I'm a Winter! I belong in intense rich colors like navy and red, or icy pastel like bright white and cool blue!

Then suddenly I realized: I didn't need her help. I already know what colors look best on me--the very ones I gravitate towards the most. I need help figuring what looks good on me, whether the brand be designer or store-named, and I had a feeling my new FBF wasn't going to be able to help me. So today I called and canceled the appointment. I'm sad that our friendship lasted only a short time, but my gut told me this relationship was doomed from the start. And while I would have loved adding another "best friend" to my clique, I already have a strong relationship with two fabulous fashionable people who've never steered me wrong.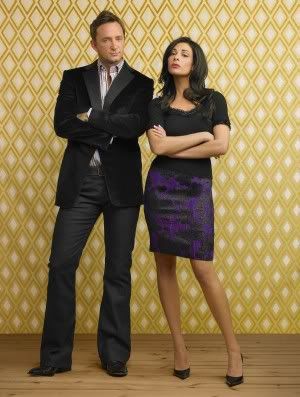 And in just fifteen minutes of browsing through their
website
for cut and style advice, I think I'm already healing from my break-up.