I
love Victoria's Secret. I really, really do. I've always had such good luck when it comes to their clothes, I've never had any issues with returns or purchases, and the only thing I wish they'd change is the availability of clothing in-store (which
is
slowly happening). Last night I was suffering from a little case of insomnia, and decided a little shopping may calm me down. Besides, it's been a while since I've bought anything with my allowance!
They're were having some great sale on their henley sweaters, and I love henley's!
1
I may also be just a little over zealous to get the heck out of the desert and into somewhere that has cool mornings (more on the in a second). I bought this sweater, in this color (ivory)...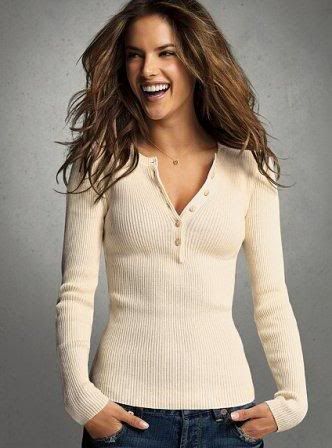 This sweater, which isn't technically a henley, but I had to have it anyway because it was the only one that came in this color (ultra indigo)...
And this sweater (in midnight). I love ¾-length sleeves. Perfect for in-between weather.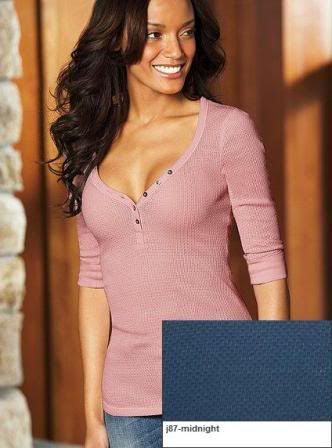 Yesterday we found ourselves hit with an out-of-nowhere storm. I mean pouring rain, strong winds--reminded me of the hurricanes we'd have back in North Carolina.
2
But to see rain, and to hear rain, it was great! This morning it's also quite gray outside, and it's only in the mid-eighties (it's usually about 105-degrees by about nine a.m. here). So while it's not those chilly mornings I'm longing for--my air conditioner is still on, after all--it's nice to be able to sit and pretend.
1 I love henley's so much that I actually had Jason convinced that Henley would be a great name for a little girl, should we ever have one. But after realizing it really didn't sound good with our last name, I begrudgingly gave it up.
2 I think I'm really going to miss the eastern winters this year. While I don't like being cold, I like dressing for the cold.