I
could have sworn that I shared these with you, but after searching through my post archives, it looks like maybe I didn't! Back in November, I purchased these art deco bed benches from The Estate Sale Warehouse that I'm constantly endorsing (and, for the record, not being paid to do so).
Now, this is a class-A how-to-take-a-bad-picture example, but the bad flash highlights the many scuffs that these otherwise worldly beauties have on them.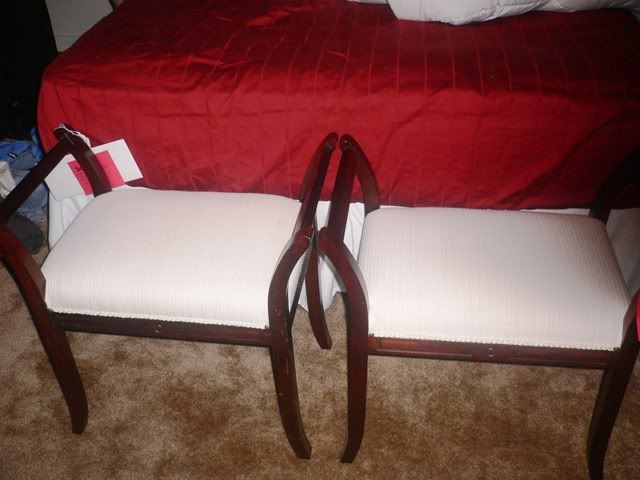 I want to upholster them
I'm going to pay a professional to upholster them in this gorgeous fabric that Ballard Designs is carrying (but I have found much cheaper elsewhere!). They call their style "Cantana."
But I have been debating back and forth over what to do about their finish. Did I want to paint them? That was my plan for a while, until I remembered
this
curvy cutie still sitting downstairs in our dinning room (again, please forgive the
huge
mess on the dinning room table).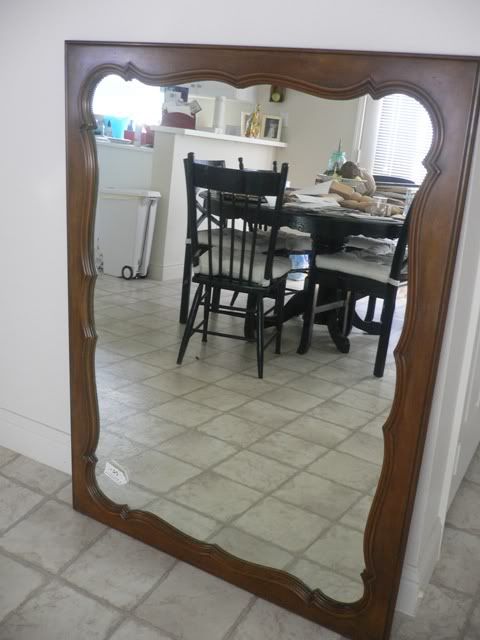 At the time I purchased it, I also faced the same dilemma with this mirror. To paint or not to paint? The wood doesn't have a single flaw in it, and I hate the idea of covering up the warm color. So I had the idea to mix wood tones. It's working surprisingly well downstairs in the few areas I've started on, so I thought why not?
But first I had to make sure my what-looks-to-be-a-cherry-wood-finish-on-them benches would strip down to a natural wood color. So using what little Citristrip I had left, I went ahead and gave 'er a test run!
Hmm... I was very surprised to come back and find that the Citristrip made almost no difference in the finish. So I busted out my handheld power sander and gave it whirl.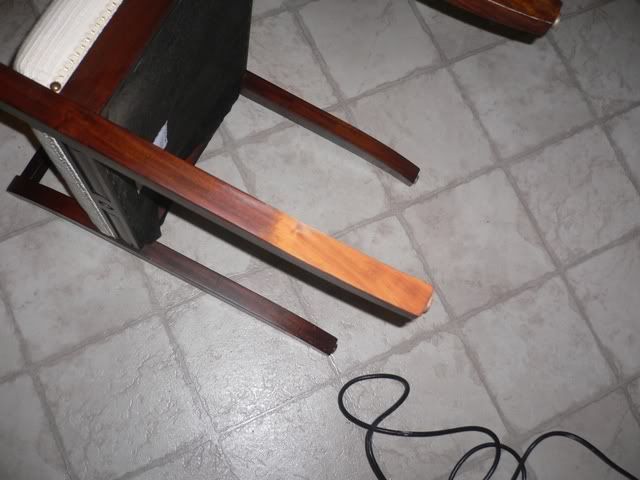 Wow! That is some
orange
wood! I guess the faux-cherry finish isn't so faux after all! Too bad this looks nothing like the warm honey-wood color of the mirror. Okay, so paint it is! I'll find other ways to bring in some more "woodier" tones to match the mirror--maybe some baskets and some faux-wood wrapped candles will do the trick! ;)