T
he series is called, "Amber Can't Keep Her Mind Focused On Just One Project These Days." Okay, so it's a bit of a mouth full. But, hey, I'm getting other things done in the meantime. I think the real issue is I have virtually no DIY funds right now (housing issues--trying to sell the house back in NC, which means no renters and no rental income!) so I'm having to tackle smaller projects that don't use any of our precious resources! This is why I like bathrooms! They're small, they're simple, and few things can make a huge impact!
I stuck to shades of blue and green in this bathroom. Jason picked out the Matine toile shower curtain before he left back in March--I swear I had
no
input on this one! The man just has good taste! ;)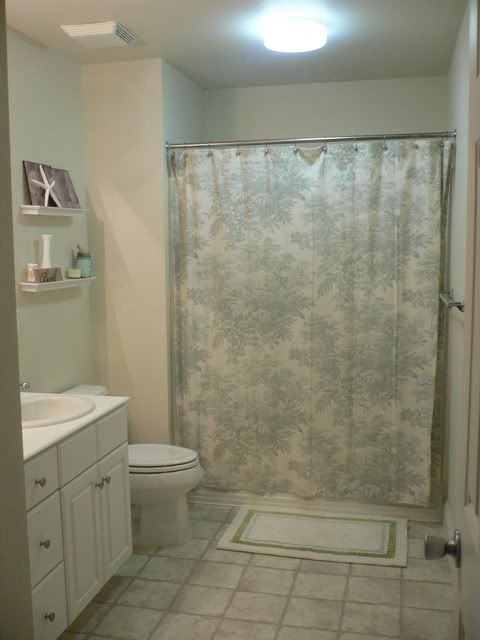 Finally hung the shelves I bought for
the last bathroom mini-make-over
. I think I might want to get some sturdier ones down the road though...
The starfish used to reside in
the office
, but I like it better in here. Kind of like he jumped out of one of the photos.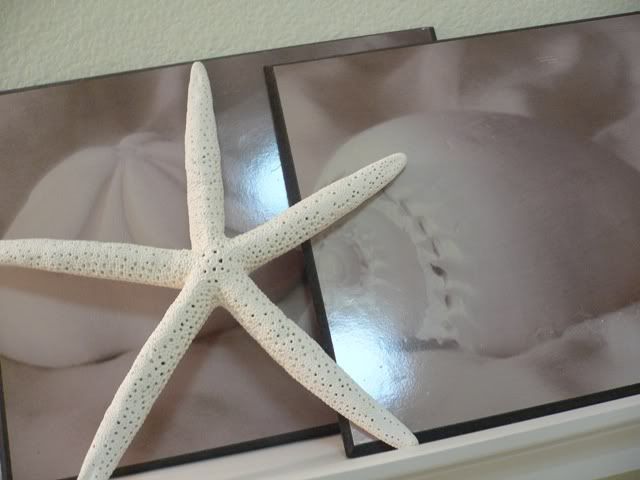 The mason jar (which also used to reside in the office) is holding eucalyptus bath salts. I love this idea so much I think I'm going to do it in our bathroom with some large clear ones! Move over apothecary jars! Mason jars are the new bathroom accessory (you heard it here)!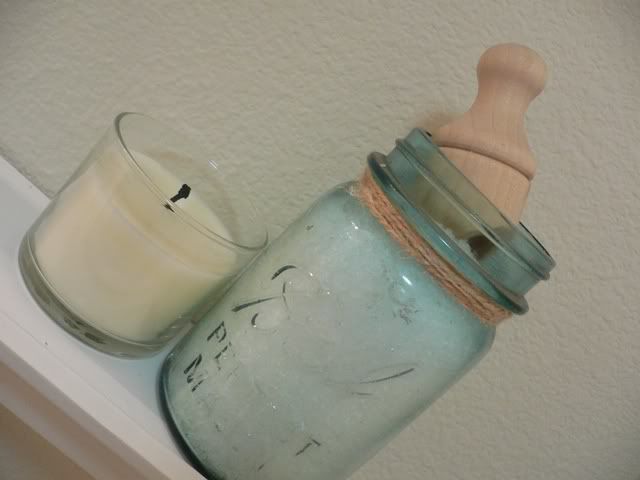 The little bath sign was a DIY project using a paper bag for some texture, and I just stenciled and hand painted the letters (hence the less than perfect edges).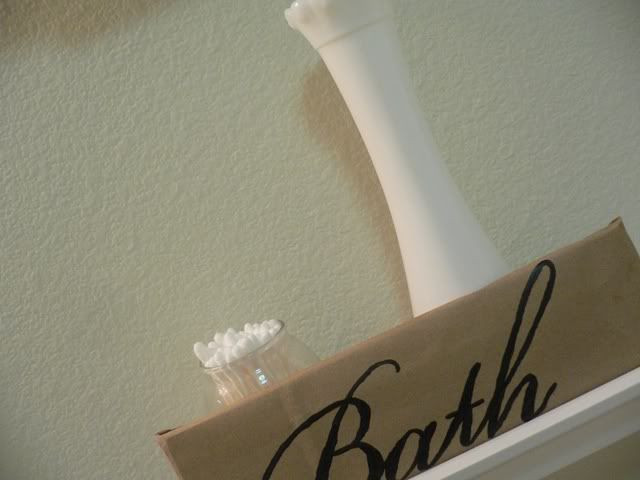 And last but not least, a little greenery. I had two ferns that I was trying out elsewhere in the house, but they looked too dental. So I gave them a hair cut and moved 'em! Supposedly, ferns do well in bathrooms since they need to stay out of direct sunlight. I guess we'll see! Since I didn't have any pots, I just spray painted the plastic container in Rust-Oleum's Heirloom White and set it on an old teacup saucer.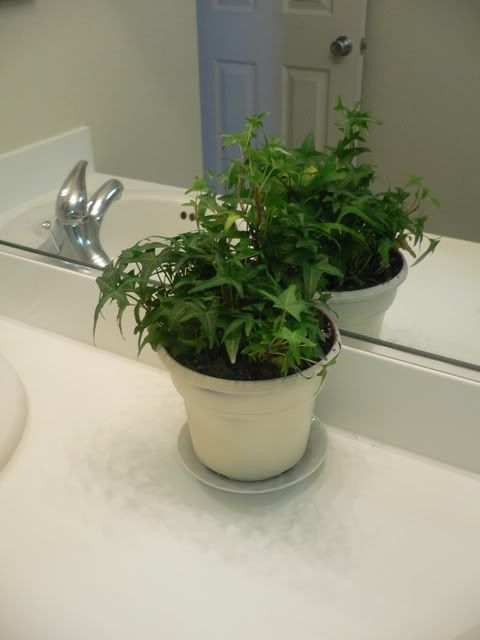 I still have a few more things I need to get when budget allows. A trash can, some towels, and maybe a few counter top accessories are in order, but for now, at least it looks pleasant and usable! ;)