T
hat's "
Amber Can't Keep Her Mind Focused On Just One Project These Days
." I was catching up on my blog reading, as I'm wont to do these days since I can't read them as regularly as I used to. I was drooling over Rhoda's
new plate wall
, especially loving her little M plate.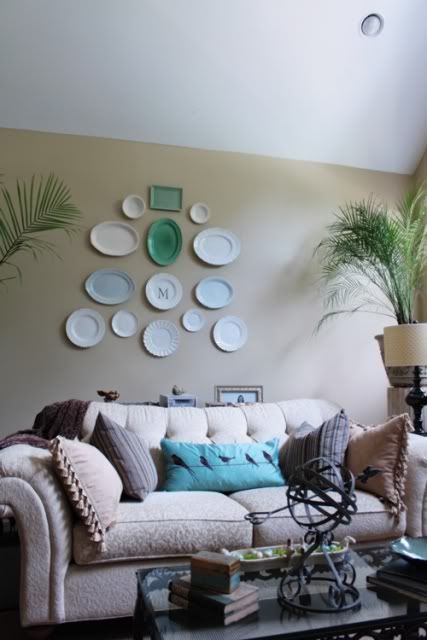 image from Southern Hospitality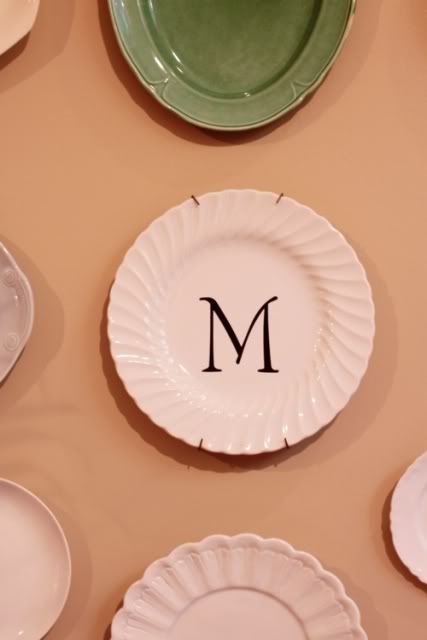 image from Southern Hospitality
I've always loved vinyl letters on white dishes, and it's a project I've been wanting to do for a while. Then I remembered: I had both things downstairs in my kitchen, just
waiting
to be used!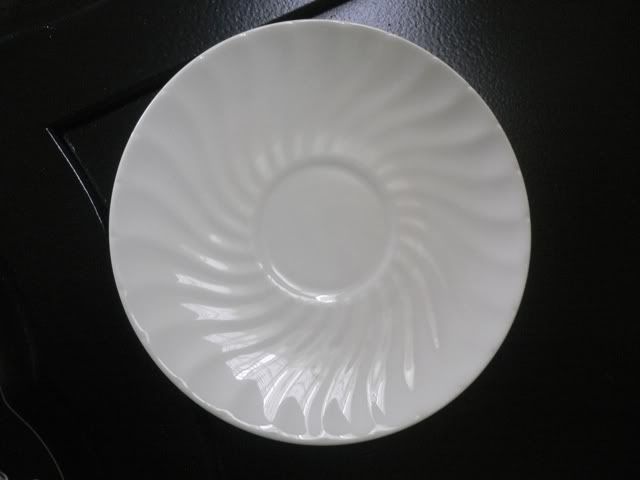 I picked up these little white saucers for only ¢10 each at a Knights of Columbus flea market back in North Carolina. Of course I picked up the tea cups that went with them, but over the years the saucers held up better than their mates. I never had the heart to toss them out and now I'm glad I didn't!
I'd ordered three little letters spelling out E-A-T from
Leen the Graphics Queen
probably over a month ago. My plan had been to make some Anthropologie inspired cups to hold some silverware.
The thought didn't exactly come through as planned, so I've been hanging onto the little letters, hoping that I could find another way to use them. Well...I think you know where I'm going with all of this...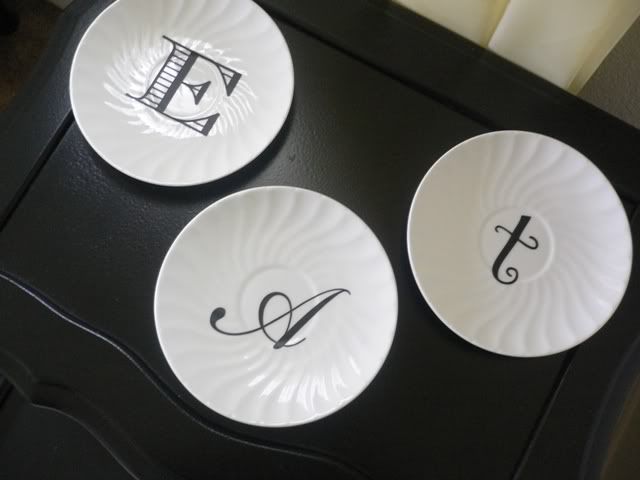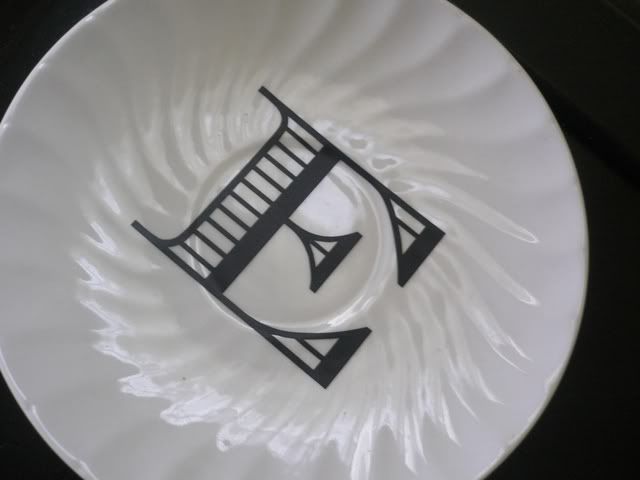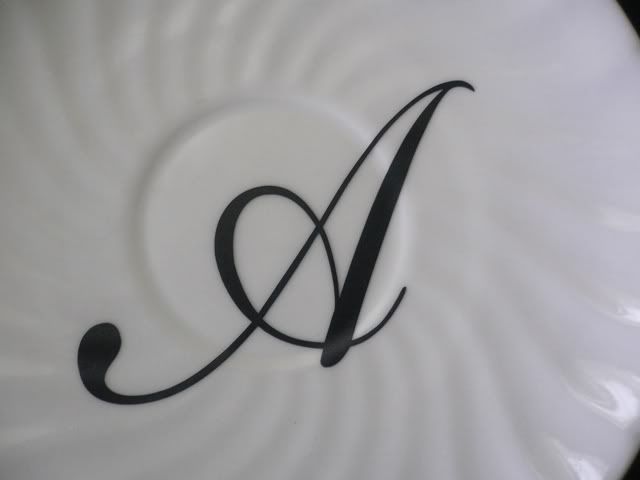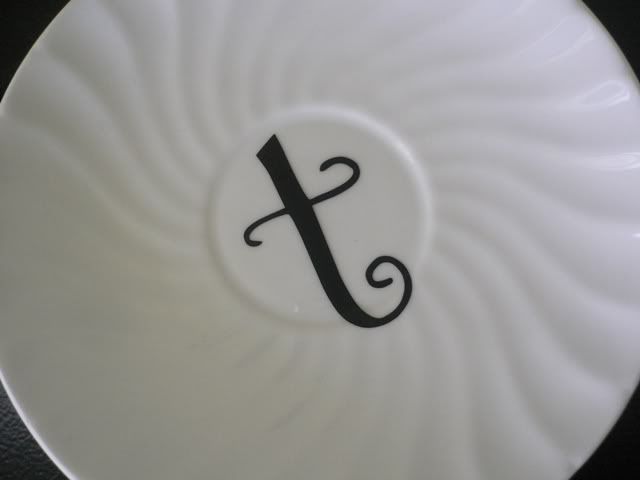 I wasn't sure if having identical plates was going to look right, since most plate walls are done with a mixed assortment. But since each one of the fonts is different, I think by using matching plates it helps keep it somewhat in line. Different plates
and
different fonts might have looked too haphazard. I have some
Disc Hangers
on their way, so now all I have to do is decide where to hang them at! I might have a spot all picked out, but we'll see. When your entire downstairs is an open floor plan, hanging cute little crafts like this becomes a test of your skills.
Stay tuned!