I
was updating my FB page with some pictures of the
shelves I just hung
in our bedroom, when I came across this photo of me and my BFF Stephanie from back in 2004 (that's
pre-Jason
folks!). We're all dressed up and on our way to my company Christmas party (we were both sans any permanent man in our lives at the time, so we were each other's dates that year). Note the odd angle my body is turned at--I'm showing off my then-brand-new clover tattoo! But check out what's in the background!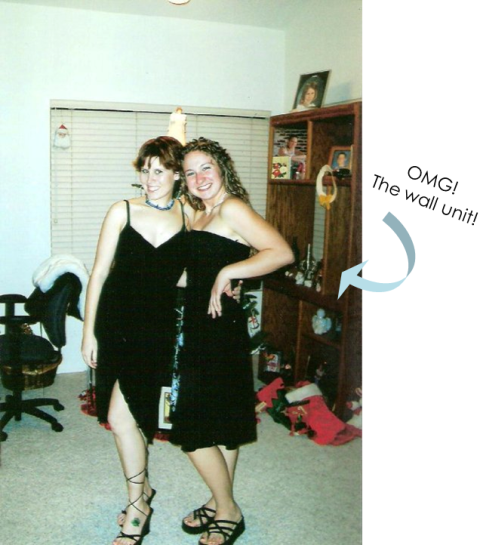 YES! That's
the
wall unit in its original home (a.k.a., my parents' house). I told you this thing was old! One year later it would be sitting in mine and Jason's first apartment, and
six
years later, it would look like this.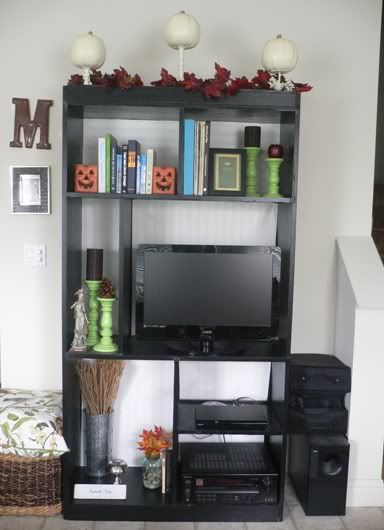 Isn't that insane?! I'm so glad I kept this big hulking peice of furniture! It still has so much life left in it. I wonder if someday
our
kids will be DIY-ing it and making their own too?
and if you want to see how i managed to revamp this giant, check out it out
here
.