What is it about a new home that brings out the craftiness in you? I'm itching to start new DIY home decor projects, but my inner good-little-housewife tells me I should unpack before I start hauling out the big guns.


On my list of DIY projects: buying some candles and DIY-ing seasonal wraps [which I'll also put in my etsy shop] for our entry way cut out...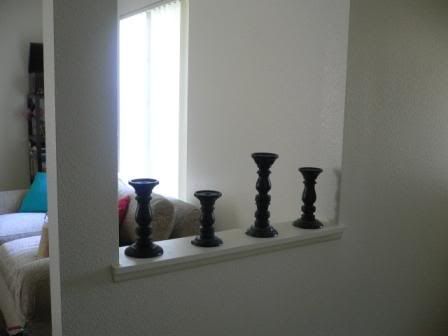 ...some white sand to fill up my vase, which is looking kind of puny and sad...
...and all of my furniture repainting [some pieces were scuffed a little in the move and need some additional TLC]. But in the meantime, I was able to update some of our decor and cross a few things of my Home Completion list. Our new pillows from Cost Plus World Market sure did add a nice punch of color!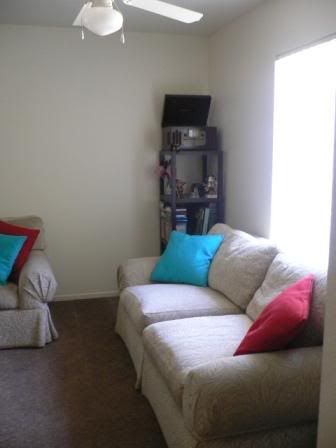 They came vacuumed packed, which I thought was really cool--talk about a space saver! Just cut 'em open and fluff 'em up!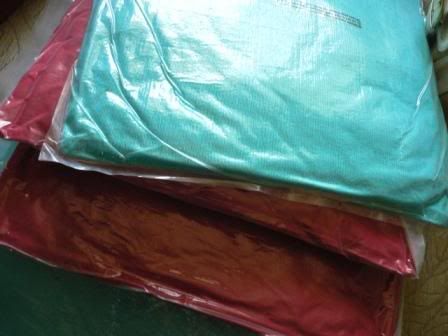 We also found this gorgeous room divider for our abnormally long living room [30% off when we bought it, but now I think it's going for 50% off--doesn't it figure?]. Now it separates our sitting area from Jason's gaming area. I love it--it matches so perfectly with our coffee table and end table! Please don't mind the mess behind it. I was so excited to take the pictures I didn't think about--ahem!--straightening up first.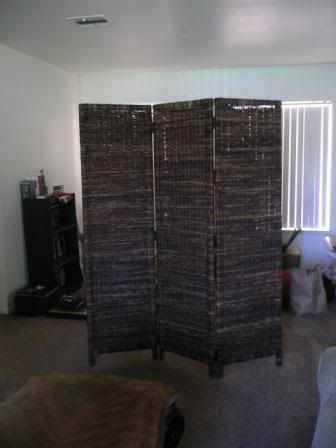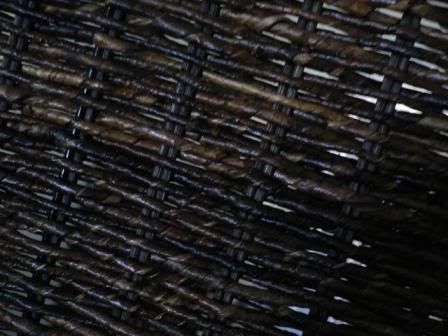 We've since hung pictures as well; most of which I took down because my living room looked real cluttered real fast. I'm now going to hang the bulk of them in the hallway as it allows for a more even spread.

Next thing on the list: making that metal and glass TV stand match with the rest of the furniture! I already have a plan of attack in mind for it thanks to my dear girls over on The Nest: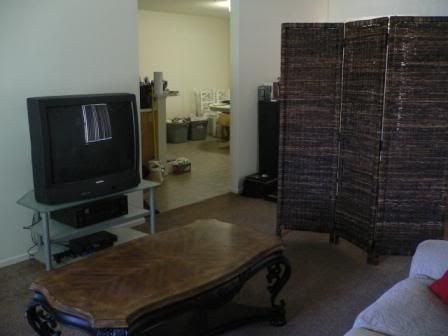 Paint the metal legs a nice tobacco brown to match with the rest of our furniture. Then, because it's a safe bet that paint will either not stick to the glass, or look bad once finished, I'm thinking about wallpapering the glass shelves instead! I've been scouting out [reasonably priced] linen or seagrass textured wallpapers as I think they will complement the dark brown rather nicely. If worse comes to worse and I can't find what I'm looking for, I can always fall back on poor man's wallpaper: contact paper!

If anyone else has some other good ideas for making it match, please share them!