I'm making progress so quickly I'm shocked! We made a run to Home Depot yesterday and bought paint and primer for the TV stand. I also found some adhesive paper that I love! I was just browsing eBay looking for ideas. I knew that once I saw it, I'd know that it was
it
.
Well, this cane weave paper was exactly what I was looking for! The minute I saw it, I knew my hunt was over. The caning mimics our entry way table for a nice cohesive feeling. ... I haven't shown you the pictures of the entryway table yet have I?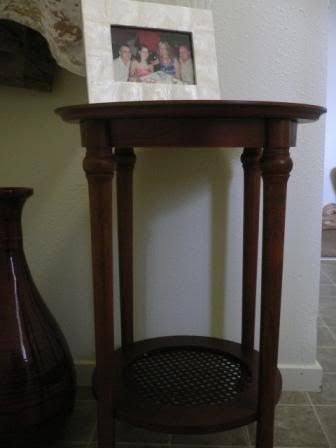 The TV stand is all primed and painted, and now I'm just waiting for the paper to get here. I can't wait!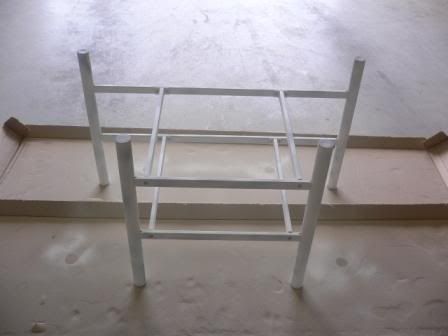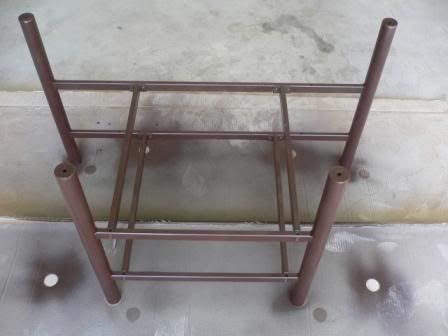 In the meantime, I found the perfect chair to go in Jason's gaming area. It's definitely a common household purchase [at least on The Nest], but I've loved it ever since it came out, and it's finally down to a reasonable price.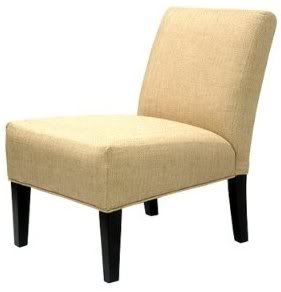 The
Dolce Lounge Chair
from Target. It's running $140, which isn't too bad on its own, but then they are also offering 15% off items over $125,
plus
free shipping,
plus
I got an extra $5 off for using my eBates! So I paid $121 after taxes and discounts. I think all in all I saved around $60! It's going to look so amazing next to our CPWM room divider.
The next things on my list: build a computer desk [oh yes, build], paint Jason's gaming table to match the rest of the furniture [will post pictures of that in another post], replace the knobs on said table. I feel like now that I've got the ball rolling, things are being completed [or planned] quickly and easily.
We're off to Home Depot again today so I can price out desk materials and buy paint stripper for the dinning room table! Wait until you see my craptacular paint job from the first try.