Jumping backwards, here's moving day[s].


I channeled my inner CSI for the big move, which took us all day Thursday, all day Friday, and until about noon on Saturday. Hubbs and I did the clean-up on Sunday, and mercifully, that only took us an hour.
We were so excited to see the inside of our house for the first time! Here's just a couple of shots. We're both loving our entry way, and just bought a table to sit against one of the walls [more on that later].
We've got a nice big dinning area.
This is one of my favorite rooms in the whole house--a storage room with floor to ceiling shelves. Jason has been teasing me that
this
should be my closet.
I sustained only a few injuries from the move: two broken nails, and this huge bruise.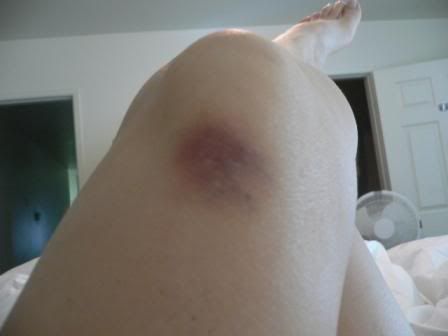 And of course, being a true California girl, I ended up moving in flip flops! It was truly so hot [102 degrees F], that wearing closed toe shoes was almost unbearable.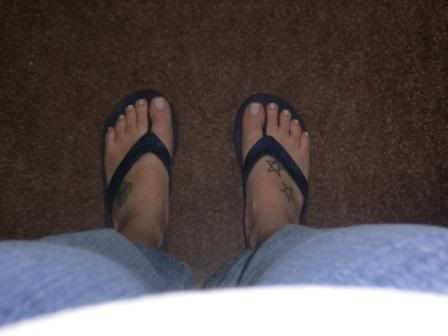 We really do love our new house. It's bigger, the garage has kept our car about 20 degrees cooler than it's been all year, and I swear the house was built with sound proof materials. I can't hear a peep from outside.

We've given up some of the prettier aesthetics, like modern appliances, brand new cabinets, and pretty light fixtures, but I feel the less tangible things we're getting are so much better. We're now in a safe neighborhood where I'm not afraid to walk late at night. We've got ceiling fans instead of pretty lights, but they're so much more practical. Our cabinets are a little scratched, and the stove is old, but our kitchen is so bright and big, I have plenty of room for our dinning room set. Oh, and I've been running our air conditioner all day, and we don't have to pay a penny. So no more 85 degrees inside my house!

Oh, and the new table we bought for our entry way?