...but I know what I like! Is my little sister an artist or what? This is one of two paintings she's done for me.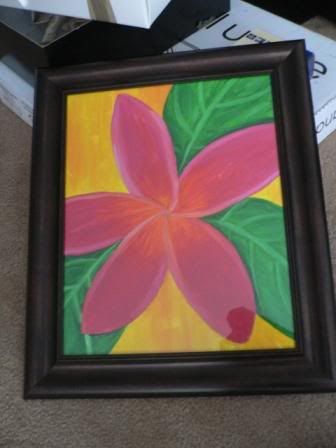 I'm such a rotten sister though, this has been sitting [unframed, unhung] for about three years now! Today while we were in Palm Springs we swung by Michael's looking for baskets [mistake--so expensive] and Hubbs reminded me we needed a frame for it. I chose this pretty tobacco brown color to play up those bright colors.
Bonus: the 16x20 was only $20, and we got a coupon for 40% the next time we're in there. We'll be buying a large frame for one of our wedding portraits!
This is the other she [Brittany] made for me. This one has hung proudly in all our homes--it's just on the ground now in anticipation of the move. It's an image of two dancers. The gray mass is a man holding his partner as she leans back. She did it honor of my years of dancing.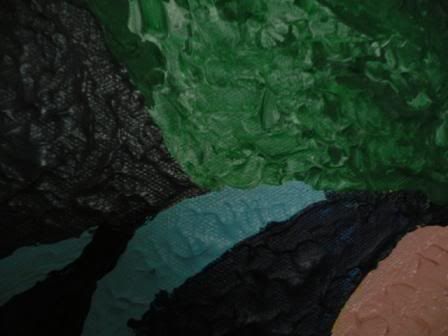 I'm hoping she can paint me a few more this summer. I'm also going to start trying to talk her into selling them on etsy. She's about to start graduate school and needs all the extra pocket money she can get! ;0)