J
ason and I love to eat upstairs. Actually, we love to eat anywhere
but
our kitchen table (ironic, isn't it since I put in
so much work
on it?)! The only thing about this habit is we tend to let the dishes pile up. When it's time to wash them, I grab a box and load them in to be carried downstairs. Well, the other morning while making breakfast (to be eaten upstairs) I thought,
I wish I had a breakfast tray
. I happened to see an old, extra large cookie sheet that my mom had just given me since it didn't fit in her oven. I grabbed it, planning to use it just as a make shift, but then I thought
Why can't this be a breakfast tray?!
And I set off to Home Depot. After breakfast that is.
I picked up four little American Country-style wooden legs, Rust-Oleum primer, Rust-Oleum metallic spray paint, and two little silver handles.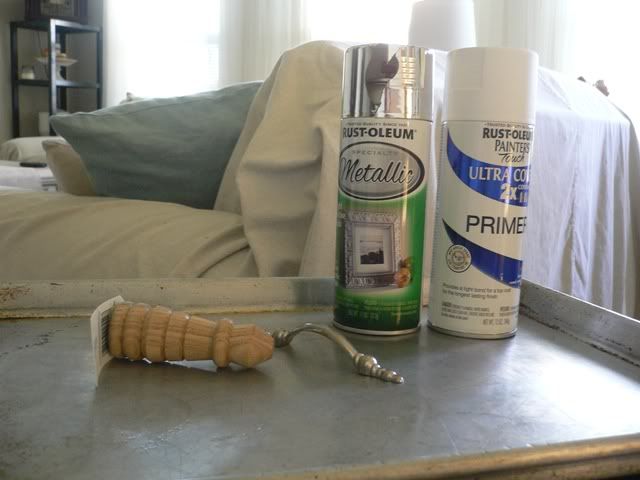 I removed the screws from the little legs (this can probably be done with almost any of the decorative wooden legs that Home Depot and Lowe's carry--just takes a good pair of pliers and some serious twisting).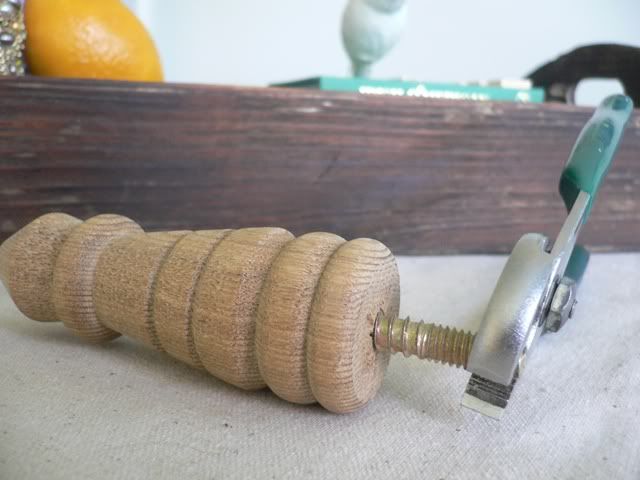 Next I filled in the tops with some wood putty and once they were semi-dry, I gave them a quick sanding. I find it's easier to sand wood putty when it's still a little moist.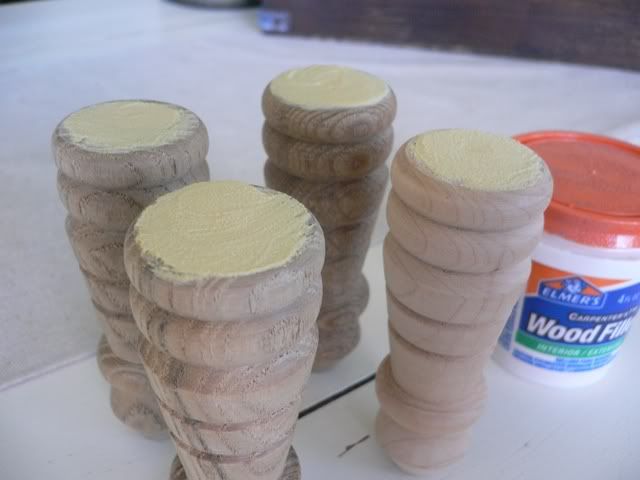 While the legs were drying, I took the cookie sheet out to my work table to give a good coat of primer. I was a little nervous since (like all cookie sheets) there was some built up grease that just
would not
come off.
But, good old Rust-Oleum didn't fail to deliver! The primer covered all of the grease stains with no problem whatsoever. As the primer was drying I started looking at the handles I'd picked out. Originally, they were purchased because of their shape and easy epoxability (ease and ability to to be epoxy'd--it's totally a word, I don't care what Blogger spell check says). I didn't care what color they were, since I was thinking of painting them either oil rubbed bronze or a flat black/wrought iron color. But the more I looked at them, the more I
really
started to like them.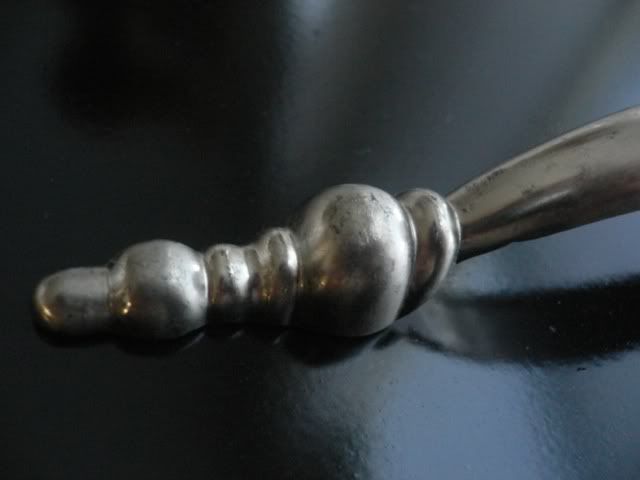 It's a little hard to see, but they have this
liiiiiittle
hint of tarnish on them. And suddenly painting the tray to a perfect silvery mirror-like finish seemed all wrong. And you know how much I like tarnish these days. So I decided to top my primer with some Rust-Oleum espresso paint and give 'er the old Rub 'n Buff treatment.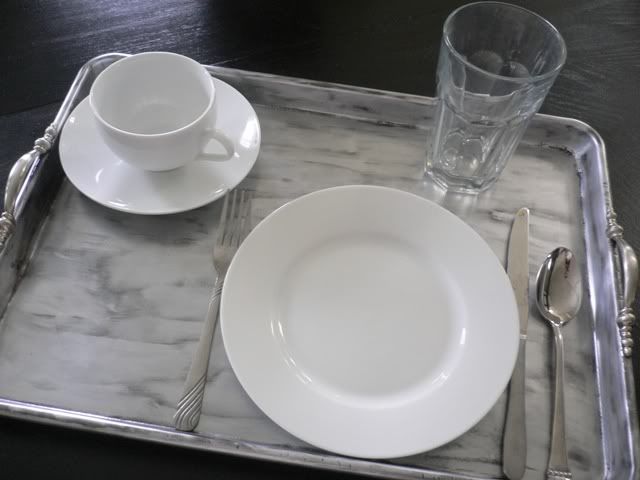 I applied the handles using Gorilla Glue Epoxy. I probably won't carry the tray by them when it's full of dishes, but they add a certain charm!
I decided against using the wooden legs because it just looked awful once they were on! Like, ridiculously. I tore them off with the plan to saw them down, but for one: unless I wanted to saw for over an hour with my hand saw or, two: chop off a finger with my jigsaw since the legs aren't exactly stable, I decided against it.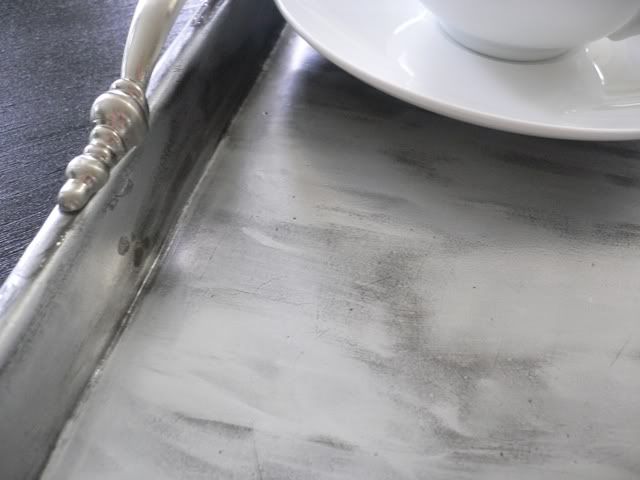 And since it's going to be sitting mostly on chairs, beds, and perching on desk corners...perhaps it's best to let it stand alone--er--leave it as is! ;)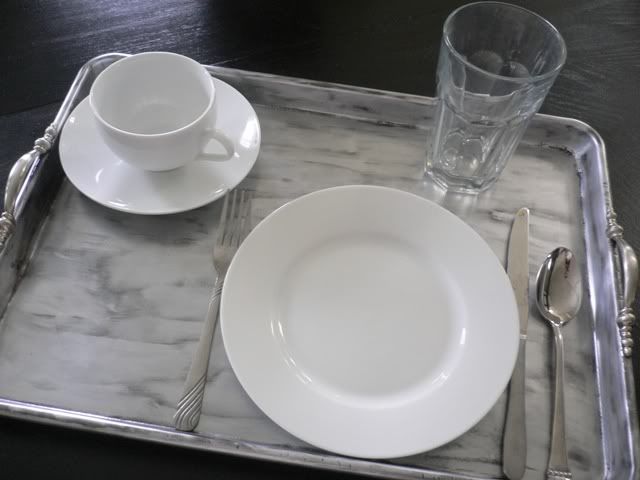 So there you have it! My new $6 breakfast tray! I can't wait to get it on our bed when the room is complete.