A
fter deciding that I'd rather make-over my new ornaments than
spend $120 on new ones
I grabbed my paint, primer, and set up (what I lovingly call) "Santa's Sweatshop" in my garage.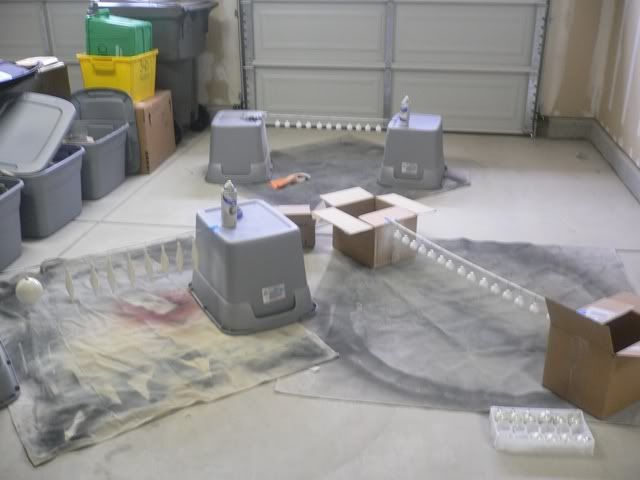 Using Rustoleum 2x Coverage primer, Heirloom White, old boxes, and some dowels (and garden stakes) I had three stations going to make my new ornaments. And believe me, three was not enough! I wish I'd had two more tarps to set up more stations!
(Most Rustoleum comes in the 2x coverage now, but if you have the choice between it and the regular, buy this stuff! It's muuuuuch better!)

Each ornament got a couple shots of primer, followed by some good drying time, a couple coats of Heirloom White, followed by another long stint of drying time (these all used to be some shade of silver).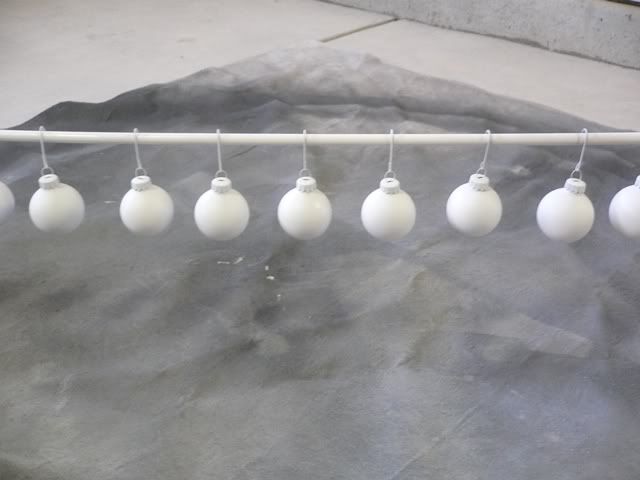 Some of my larger ornaments used to be gold. Some used to be glass, others were unbreakable plastic, and others were metal. The paint and primer stuck to everything!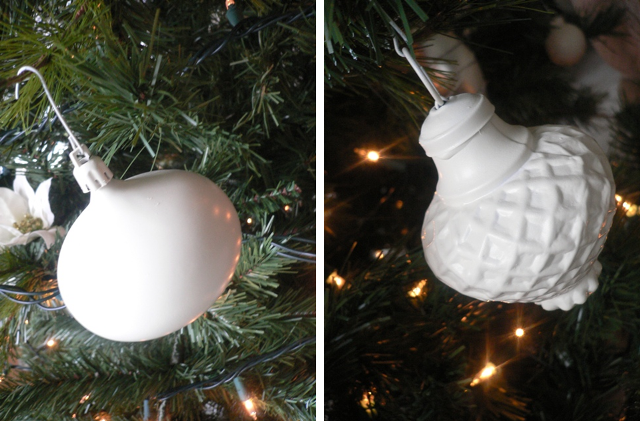 (Yes I know, we have no star. I'm still looking.)

When my brother came over the other night, he couldn't believe I found so many ornaments that were all the perfect shade of white! Also on the tree, I have some white poinsettias which I bought on sale at Michael's. They were ¢99 per bunch, and each bunch had nine blooms on them. So for $5 I got 40 poinsettia heads!
A few white ornaments from Christmases past (which I'd completely forgotten about until I pulled the box out of storage).
And of course, my Marine Corps ornaments.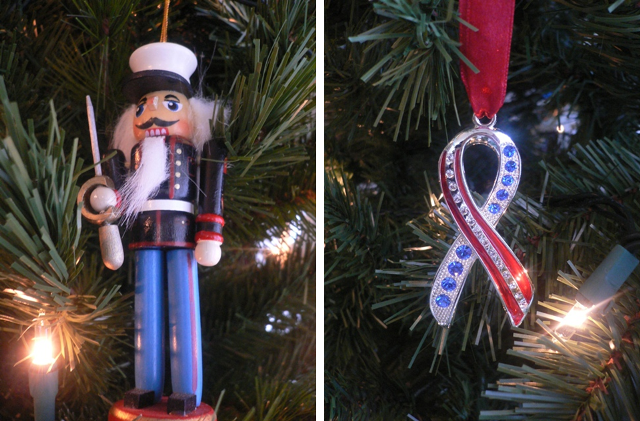 Tomorrow: what's under the tree, and part two of our Heirloom White Christmas!
Link me up, Scotty!
Shanty 2 Chic's Rustoleum ReVamp Party
,
Funky Junk Interiors' SNS #9
, and
The DIY Show Off Holiday Highlights #5
.