W
hen I noticed this, I told myself, "You're just being type-A. No one else will notice that small smudge that looks like a thumb print. Even though you paid almost $300 for this table, someone couldn't keep their hands off it long enough to let the stain cure. But whatever."
When I saw these I thought, "Well, you've had it for nearly three years, it's been through four moves. If it gets much worse, you can just sand all the edges."
But when I saw these, I knew something more drastic was needed. (Note: if you happen to love Bath & Body Works Wallflowers, the oil
will
remove the stain from your wood pieces if you happen to let them leak onto the surface.)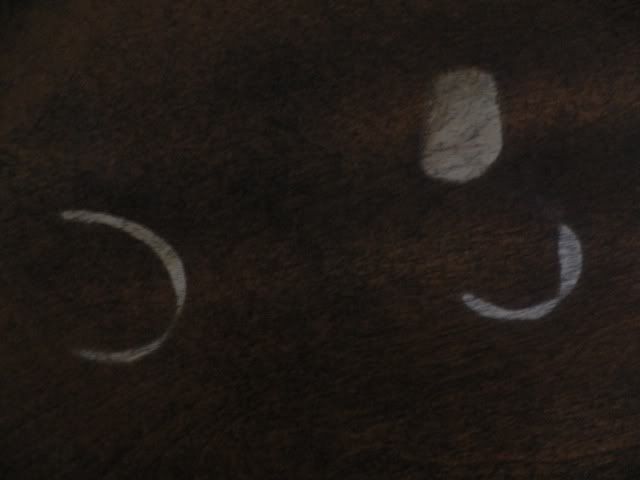 About a month ago, I bookmarked
this
feature from The DIY Show Off. In it, Roeshel featured blogger
Miss Mustard Seed
(is that not the cutest name?) and some of her amazing before and afters. I immediately snagged two of them for my ideas folder.
I love the two toned tables. Now of course, I would be doing just the opposite--white on top and black on the bottom. Some opinions I've garnered have said the coloring won't quite work with my coffee table.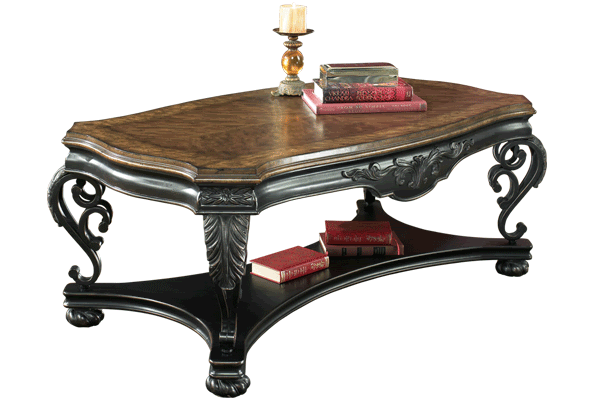 But at this point, what have I got to lose? I either paint it, decided I don't like it, and sell it, or I just try to sell it with all its blemishes. And since it's still so young, I'd like to hang onto it a bit longer. I think I have most of the necessary tools around the house, which is handy since I have zero DIY money due to the holidays! ;)
Now, do you think, since I'm hell bent on doing this either way, that I should go ahead with my original plan (white top, black bottom) or should I make like Miss Mustard Seed and do the white bottom and black top? Or--something else completely? I'm totally open for opinions!
Oh--I should also mention that this coffee table will be going with white couches, on top of a chocolate brown jute rug (scored at Ballard Designs Estate Sale)! Call me crazy for pairing black and brown, but eh! ::shrugs:: ;)