I
'm so excited over the new updates--it truly proves what an absolute
nerd
I am, just in case you had any lingering doubts! First, I updated my
AUTHOR
section with the link to my other site, The Escritoire. So if I've hooked you with my astounding writing capabilities, you'll know how to find it.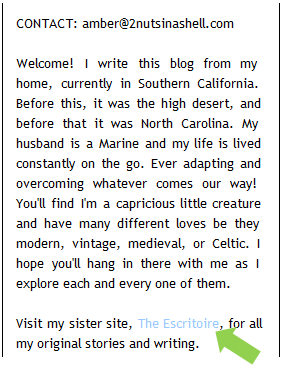 Second, there's been an addition to the navigation bar!

I've started a
TUTORIALS
section! It's still in its infancy, with only two articles in there as of now. But I hoping that as I start completing more and more projects I'll have more to add. I may even throw in a few before and afters just for good measure!
If there's something I've done in the past that you'd like to see a tutorial on, please let me know! I'd be happy to create one!