O
ur poor neglected master bedroom. When we first moved in together, we ran out and bought a huge (
huge
) Asian-inspired bedroom set. A ginormous sleigh bed, a dresser, an armoire, and a night stand. Matchy-matchy-matchy-matchy! It stayed with us until we moved to 29 Palms last year and we were able to sell it to a local military couple. Then our room looked like this.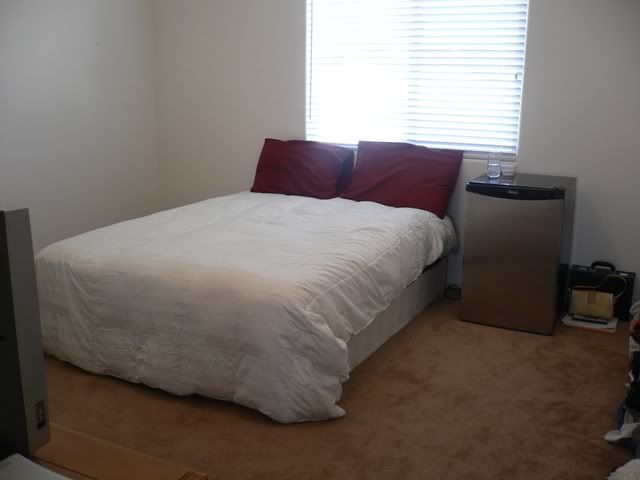 Oh. So.
Sad
. No dressers, no night stands, not even a bed frame! Our TV was sitting on the
coffee table
that is now in our
living room
! (My sister is quoted as having said, "Wow, Amber. That looks like an HGTV
before
room!" Ouch.) We finally purchased new dressers, but on a much smaller scale. We learned the hard way (courtesy of our Titanic-proportioned former bedroom set) that when it comes to military housing smaller furniture is better!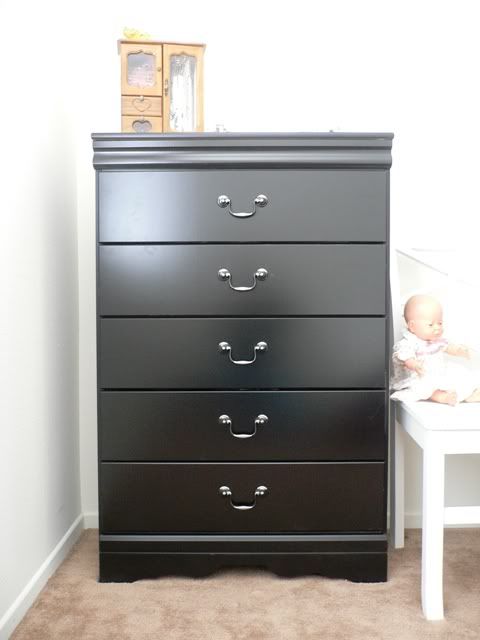 (Don't mind my childhood baby doll on the chair!)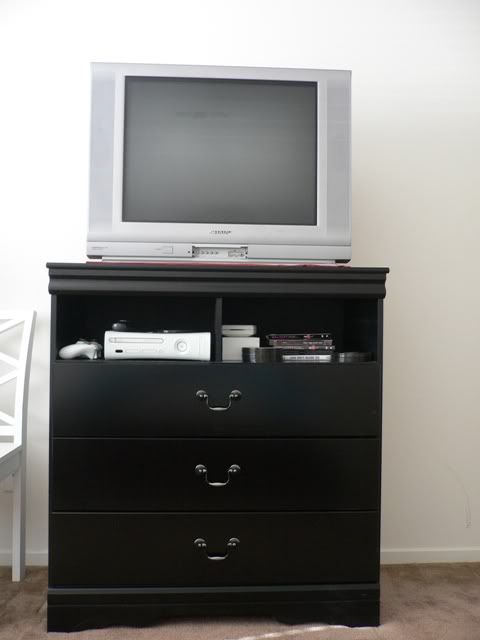 Then we moved to our current house, added a couple of white night stands from IKEA, some black "curtains" (actually made out of sheets from BB&B), and that was pretty much it. Our "master" bedroom has remained like this for the past six months.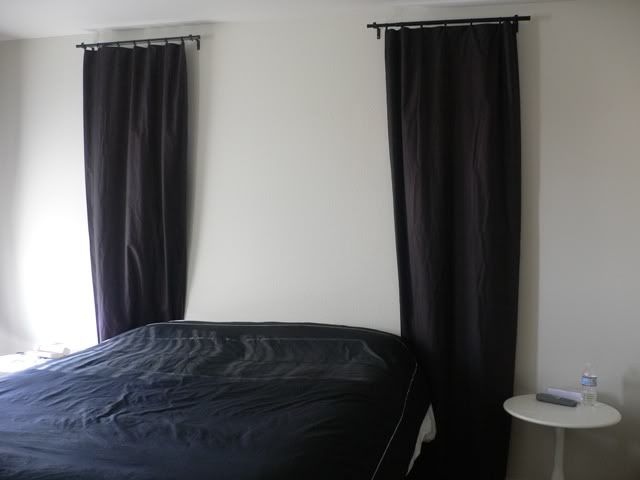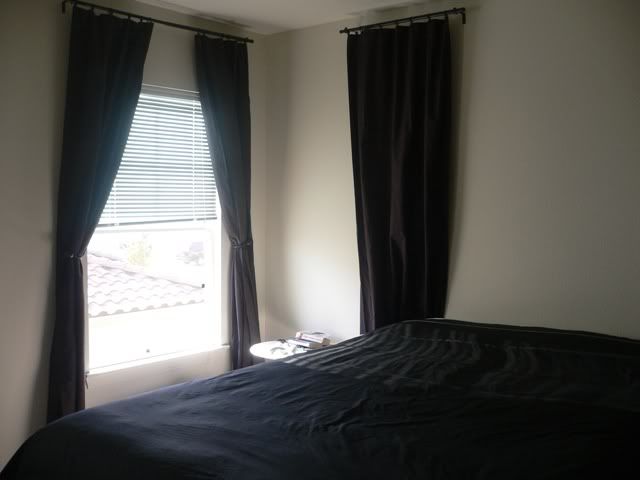 I hope to remedy that shortly! Here's my inspiration board.
As you can see lots of light airy colors, greens, browns, whites, and the touches of black from our furniture (our nightstands are getting a makeover). Jason and I have decided we want something very relaxing and very un-matchy-matchy. We're going for a flea-market-farmhouse-vintage-spa-resort feel.
PLANNED BUDGET
Bed/headboard (DIY) - $100

Fabric (various) - $150

Hardware (Home Depot) - $50

Window treatments (Home Depot & IKEA) - $60

Paint (Home Depot) - $10

Bedding (Pottery Barn) - $200

Décor/misc. - $75
TOTAL: $645

The budget is a liiiiittle higher than I was hoping for, but I'm hoping I can still get close to that $500 mark when all is said and done. It's going to require lots of thrifting, eBay-ing, Overstock.com-ing, lots of furniture refinishing, and a lot of thinking outside the box. I'm off to Home Depot to spend one of my birthday gifts (yes, that's right, I asked for Home Depot gift cards!) and I plan to start working this very afternoon!!