- Finish painting night stand

- Start cleaning up the guest room

- Begin accessorizing

- Visit lots of antique malls, flea markets, and beach-side thrift stores with Mom

- Mother's Day lunch with Mom

Well, Mom and I struck out big time at the flea markets and antique malls. Everything was either too pricey or not what I was looking for. And to be honest I'm looking for
a lot
of different things, so that was more discouraging than anything else (I mean, with a list as random and long as mine, you'd think I'd have better luck). I had my eye on two very nice bundles of vintage silverware, but when I found out they wanted $24
per bundle
, I happily sent them on their way. Sorry,
NO SALE
! I did find this super cute vintage Valentine's Day postcard. It was $5 which is a little cringe inducing, but it's never been written on and that's something I don't come across very often! I'm debating on whether or not I want to write a little note to Jason on it, or if I want to frame it in an equally tiny and cute picture frame.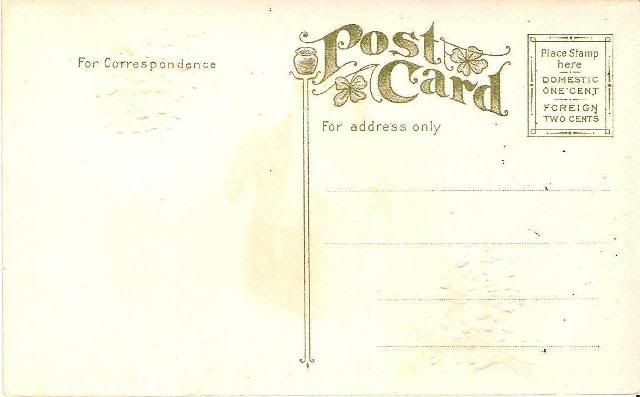 I tried to figure out how old it is, and according to Wikipedia the U.S. Postal Service charged one cent for postacrds from July 1, 1928 until December 31, 1951. So this little thing is 59-82 years old!
Ooh--I also managed to finish the
night stand
! It. Looks. Magnificent! I'm so in love with the curves, the way the black paint instantly made it look more polished, and I love all the room for accessorizing!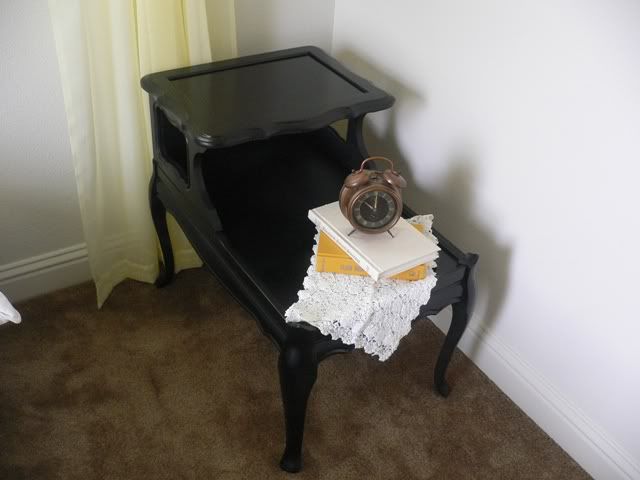 Hello wall! No more rusty chicken wire!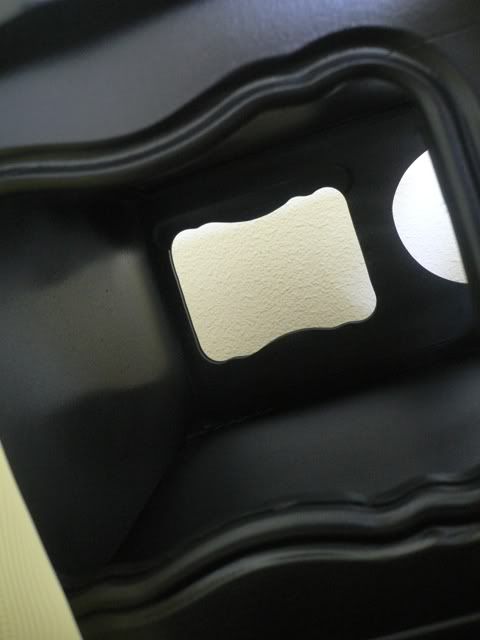 I love the books of dream interpretations and Elizabeth Barrett Browning poems (one of my favorite poets, and a gift from Jason).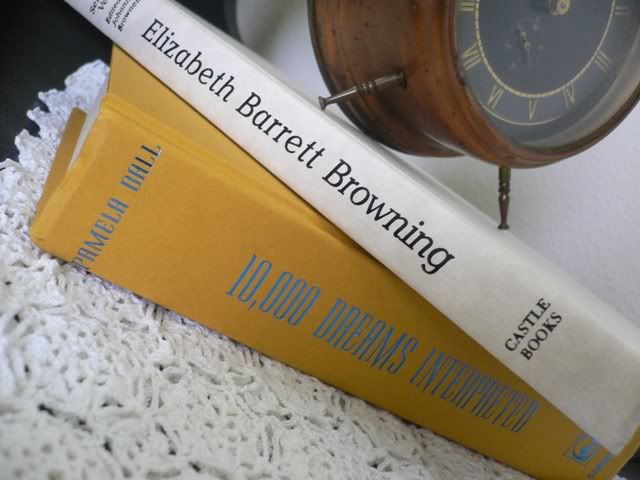 I have a lamp all picked out for the top, it's just undergoing a little Pottery Barn-inspired face lift. Tomorrow I should be getting the lamp shade I ordered for it (
along with the bed mattress finally
!). And then there's the tote bag I designed and ordered from Zazzle--hopefully that will get here soon as well! Ack! I have so many things I want to show and tell you about! I guess it will have to wait for the next post though. I've yammered on way too much for a Monday! =)
I'm linking up:
Project Parade
@ The DIY Show Off
Trash to Treasure Tuesday
@ Reinvented
Power of Paint Party
@ Domestically Speaking