J
ason and I had no guest room to speak of before this project. We've been married for four years, lived away from our family for about three of those years, and everyone always had to sleep on our pull out sofa. But not any more! May I introduce you to the newest addition to The Nut Shell.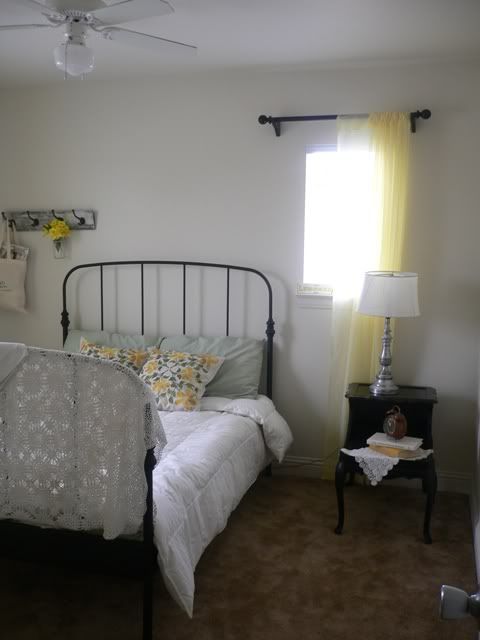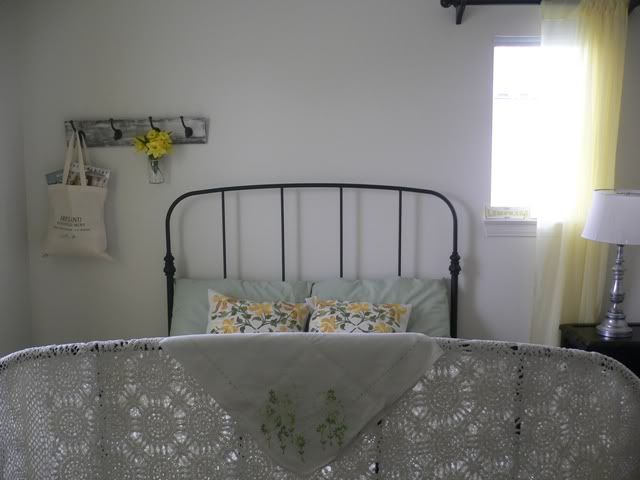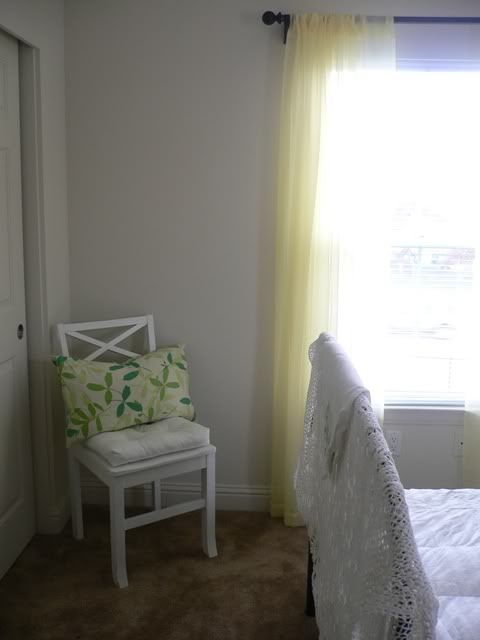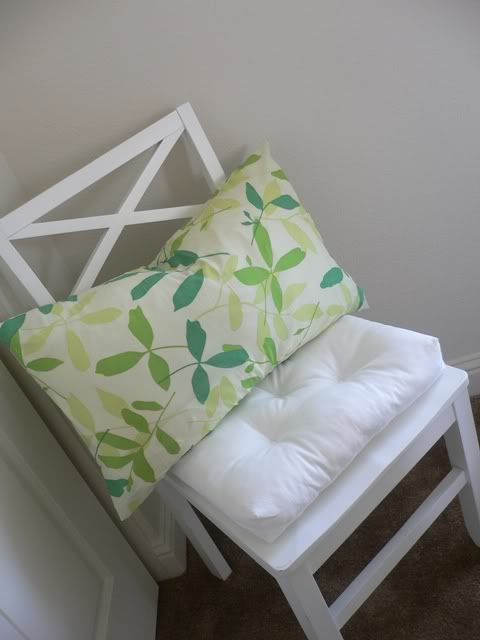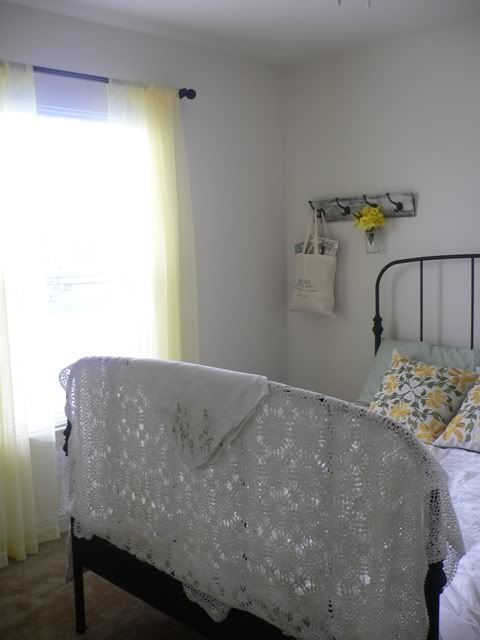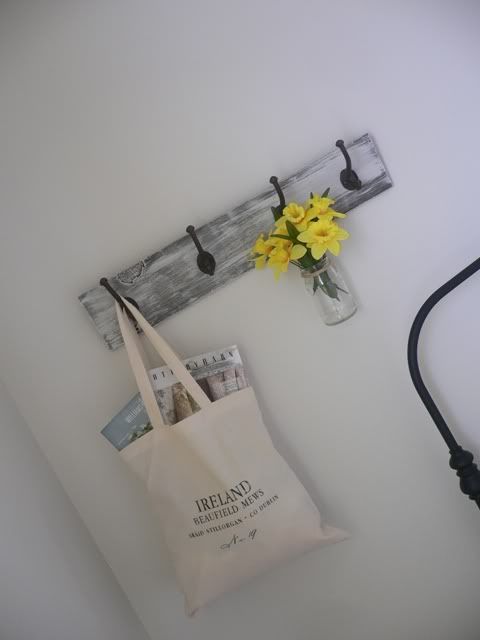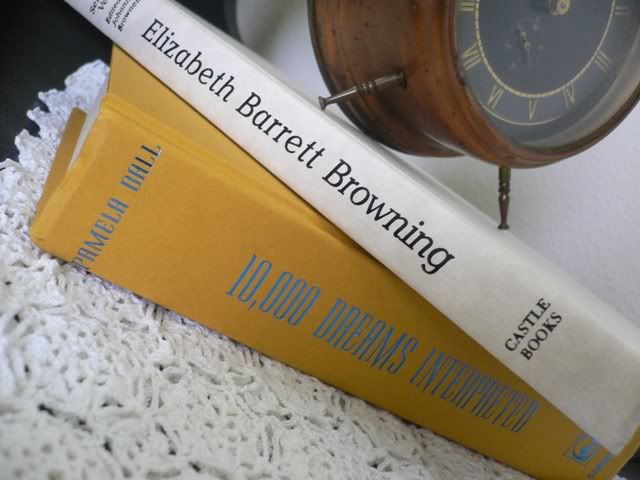 Quite different than what
I had planned
, huh?! A lot of thought went into the variation of the original idea I had for this room. And most of it had to do with the budget.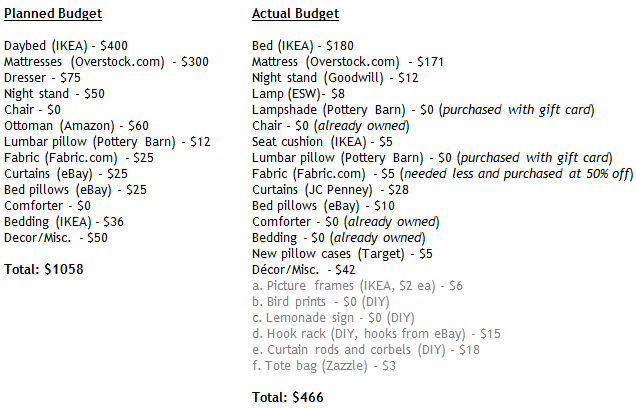 That's almost a $600 difference! I think I just freed up enough money for another whole room revamp! By buying a traditional full sized bed versus the daybed, I cut a large chunk from the expense. Not only on the bed, but on the cost of two mattresses for the bed and the trundle. And I'm very glad with my decision. I love the vintage feel of the iron bed so much more than the daybed. The lace "quilt" helps to soften all the metal (and is actually a vintage table cloth passed down to me from my grandmother and my mother).
I am
so pleased
with how the room turned out, and it has actually inspired me to try and complete the remaining room make-over (the master bedroom) under $500 as well. Is it going to be a challenge? You bet! But am I up for it? You know it!
You can find my tutorial on how I made my Pottery Barn-inspired mercury glass lamp
here
, and stay tuned for a tutorial on PVC-pipe curtain rods!