O
ver the weekend we went to a local village fair, and it was SO much fun! Unfortunately, it's also one of the largest in SoCal, which meant
a ton
of people--and our little group made up just 6 of them (my mom, my step-dad, my brother, my sister, and our neighbor's daughter)! I felt so bad for my brother because at the end of the day he was going crazy from so many strangers touching him. I was rather annoyed as well, but we all had a blast either way! Mom and I stopped by this great booth that they called the "Ladies Therapy" booth; it was all wine themed!
I picked up this adorable shirt for my wine-aficionado mom for Mother's Day, and that immediately started giving me the idea to put together a themed gift pack for her. Since she's coming to stay the weekend with me, she'll technically get them before Mother's Day, but if you know anything about our family you know
we love giving presents early
! ;) So yesterday while perusing the ESW for my lamp (that I neglected to hunt for over the weekend) I ended up finding the perfect items to complete Mom's gift pack (and a bunch of other amazing stuff too, but we'll save that for another day)!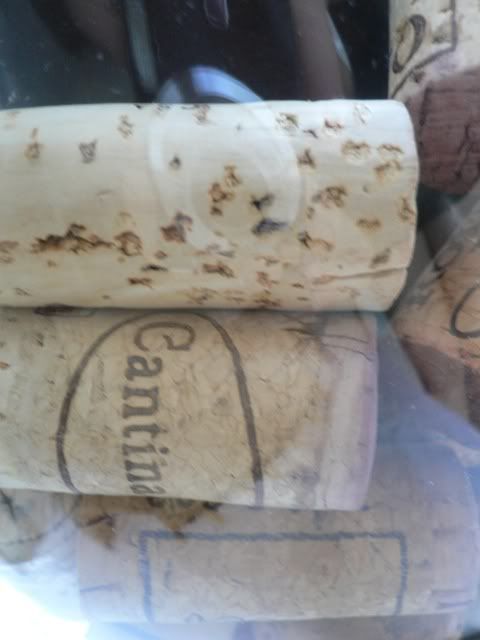 This tall hurricane candle holder used to have a brassy base. But a couple coats of Rust-Oleum's espresso spray paint, some corks I've been saving for the perfect for-my-mom project, and a dark brown candle makes this into the perfect piece for one of my mom's end tables.
I have no idea what this adorable little guy was before I met him. He kind of reminds me of a soup tureen, but he's way to miniature, and there's no slot for a spoon. Now that I think of it, he was probably a sugar bowl. Either way when I saw him in the display case, right away my mind shouted, "MINE!" He has one tiny little flaw, which is a chip near the lid. But that was just fine because I knew exactly what I wanted to do with him. Pop off his little lid and...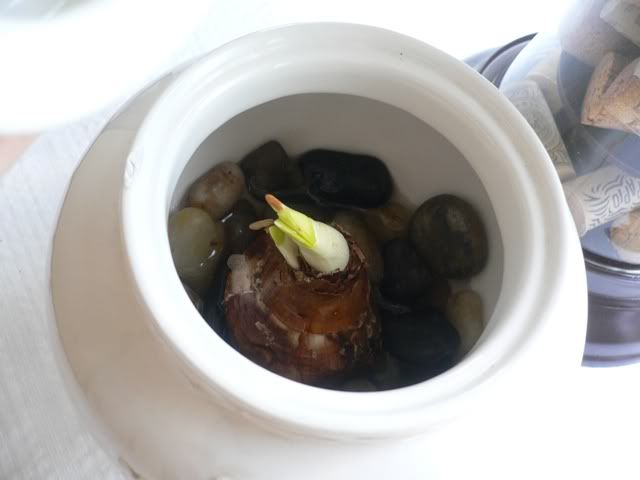 You have a tiny little flower pot! Mom loved the narcissus that I grew inside this spring and transplanted outdoors. So I thought I'd give her a bulb of her own, plus this little pot will be perfect the next time we stock up on the mini-plants we love so much from Home Depot (my little palm tree on my coffee table is one such example).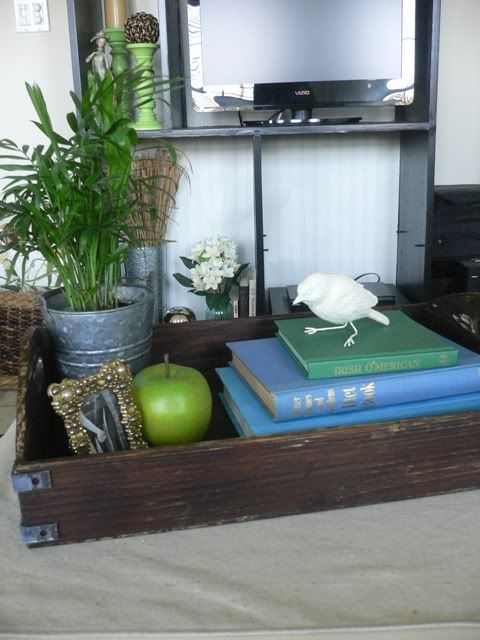 I'm so pleased with the way the gifts turned out! I'm even more please that when I told my mother where I was shopping for her gifts, she was absolutely stumped as to what I could be buying. That's the beauty of getting out of the retail stores!
How about you? Are you making your mom/aunt/grandma anything for mother's day? Share your links in the comment section if you are! I want to snoop! ;)
I'm linking up:
Hooking Up
with House of Hepworths
Transformation Thursday
@ The Shabby Chic Cottage