W
hat's not to love about Layla's
reading room
at The Lettered Cottage? The stripes, the gorgeous natural light, all those fabulous little trinkets! The whole rooms begs you to crawl inside and snuggle! I saved a picture of her old reading room (they recently did a revamp) where she had a shelf hanging on one of the walls. You can't see it very well, but it's on this wall here.
(photo courtesy of The Lettered Cottage)
I loved the raw wooden texture of the shelf.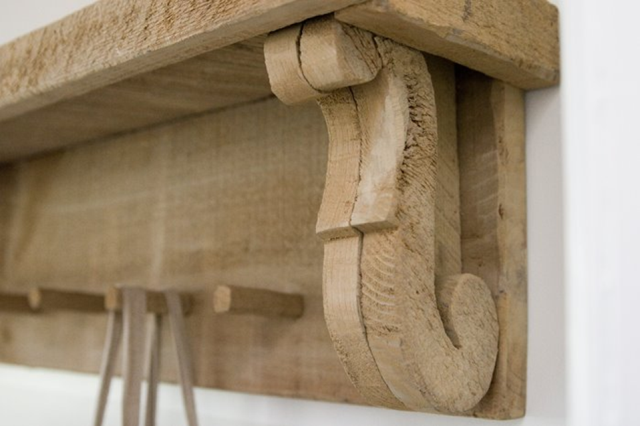 (photo courtesy of The Lettered Cottage)

But even more so, I loved the little market tote she had hanging from the pegs.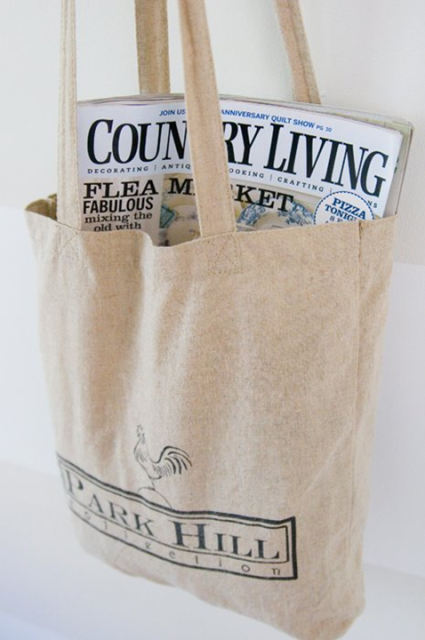 (photo courtesy of The Lettered Cottage)
Now, I knew that what I wanted did
not
exist. I wanted something with a hint of Irish to it (because you know I have to have a little something in every room). So I decided to make my own! First I started in Microsoft Office PowerPoint and made this graphic.
I chose to use the name of one of the oldest hotels in Ireland (The Beaufield Mews). Then I found out what street it was on (Stillorgan) and used the Gaelic word for street (sràid). Since the hotel is in the county of Dublin, I made sure to include that as well. And of course, No. 19 is thrown in there because it's the day we got married! =) But I wanted to make sure that once it was printed onto the tote it looked nice and aged. So using the good old fashioned paint program, I used the "spray paint" tool and went to town!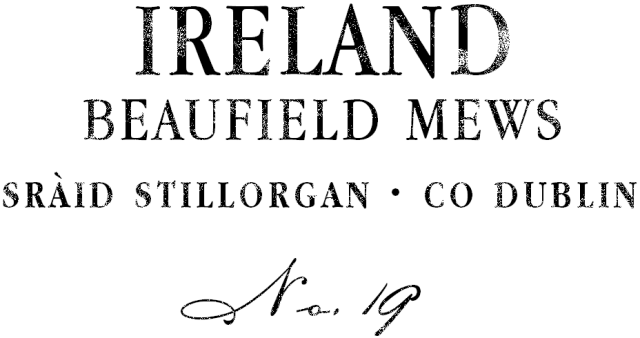 All that was left was to make the tote. I chose to use Zazzle, but you could use Café Press or any other printing company. I had some merchnadise credit so the tote only cost me $5 out of pocket. And this is how it turned out in real life.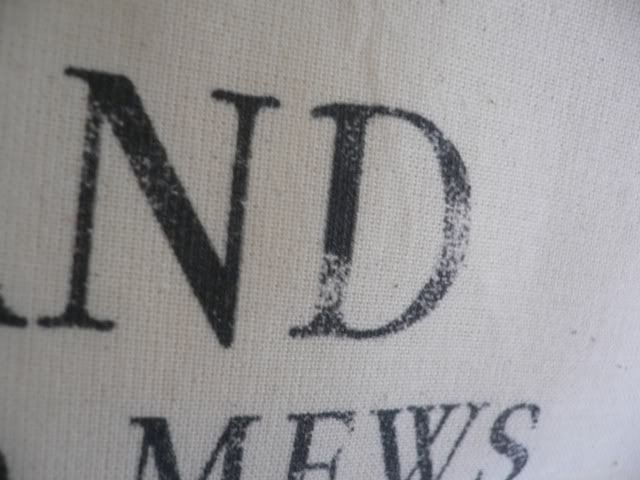 I love it!! Best thing? It was incredibly simple to "make!" Now I have the perfect tote to hang on my hook rack. I just need to find some magazines to fill it in !