We had the
best
weekend in Palm Springs! Of course, the number one reason for going down there [initially] was to get a quote on the couch cushions. And wouldn't you know it? We forgot to freaking take them. I was so ticked at myself for that one! I guess that just means another trip is in our immediate future! But, on to the good stuff...
Friday
Friday night we had a delicious meal at a restaurant called the Yard House. We've made it a point to try and eat at one restaurant we've never tried each time we go down there. This place boasted "good food, classic rock." Hubbs was sold on the "classic rock" angle. Walking in, it was like your typical sports bar. Until you got to the menu...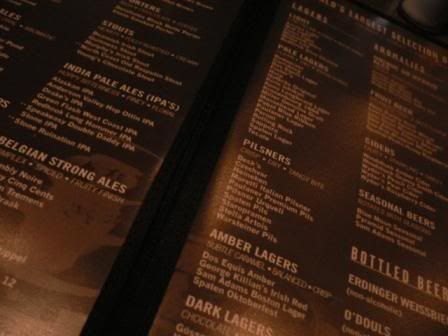 Two full pages of different beers! We could have sampled all night [which you can--$1 per "taster"]. Hubbs tried the Spaten lager; I had a pear flavored beer-cider combo [it may
look
like water, but looks can be deceiving!].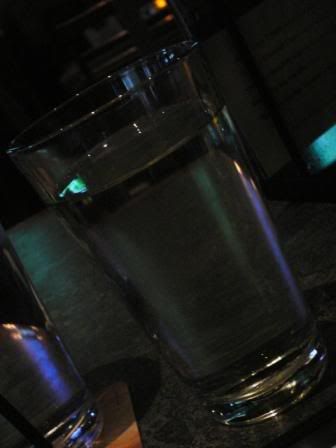 We split a cheesy appetizer of spinach, artichoke, and crab dip served with fire grilled pita bread. Very rich!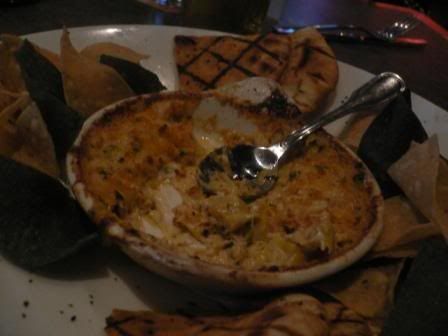 For our meals, we went right for the seafood. I had the Lobster Garlic Noodles, with shrimp and crab meat--oh so yummy!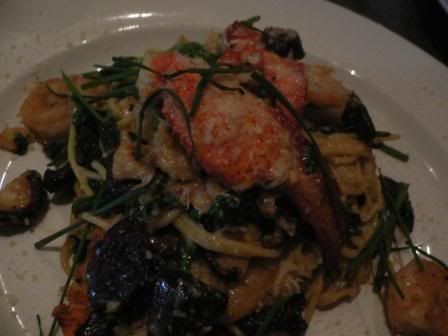 It was sprinkled with mushrooms and Parmesan cheese. Mm! The noodles themselves were a bit bland, but it was a good balance. The shrimp was nice and garlicky, the mushrooms on the nutty side [not for me] and the lobster meat was so tender I could have eaten a whole plate full.
Hubbs had their Jumbo Shrimp plate, which was very Thai inspired. The shrimp came skewered on lemon grass stalks, and the plate was finished off with Thai fried rice and sweet chili dipping sauce.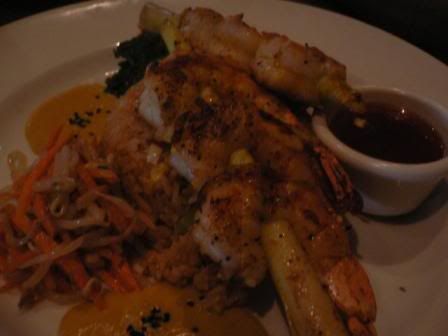 We chose a dessert sampler plate of lemon souffle, peach-apple cobbler, and chocolate souffle. I'm all about samplers--the more I can try the better! They were each yummy in their own unique ways. The lemon souffle was like a creamy breaded lemon cheesecake. The cobbler had a wonderful crunchy top and the peaches were caramelized. The chocolate souffle was just like a molten lava cake, just without the molten. Still good!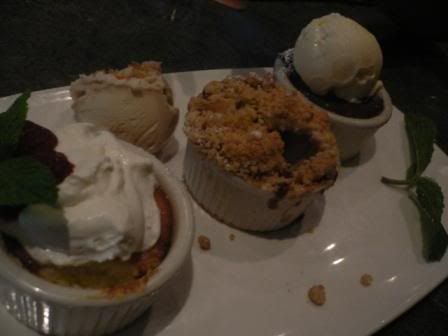 Before we rolled ourselves back to the hotel, I had Hubbs pop into Pier 1. I've been on a mission to find some knock-off Pottery Barn lanterns for our entry way window. I really love their
Malta Lanterns
, but they started out at $30 a piece for the small ones!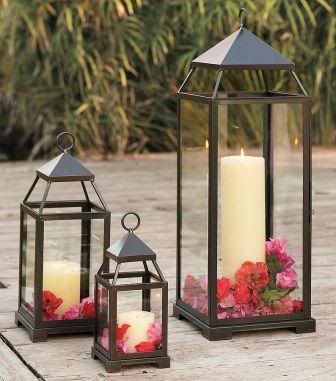 Thankfully, the girls on The Nest pointed me in another direction. I only paid $15 and $10 respectively for our new lanterns!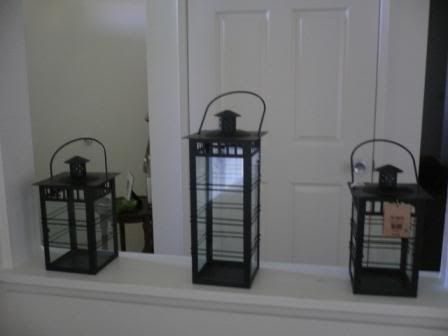 We wandered around to see what [if anything] else we could find while we walked off some of our dinner. This lamp was screaming my name, but at $100, it's a wee bit out of my decor budget right now [not to mention I really don't have any place to put it]!
Besides, I knew I had more shopping to do on Saturday...