S
aturday we attended Baby Lillian's first birthday party (alas, my grey pants did
not
make their debut because it was
warm
). For her gift we bought her a black and white two-piece outfit, black shoes, and I made her matching bracelets and headbands. They have a bit of an edge to them because that's how BBF Carson dresses his daughter--she's a mini-punk-rocker in the making.
I sewed each of the embellishments onto the bands. These two were my favorites.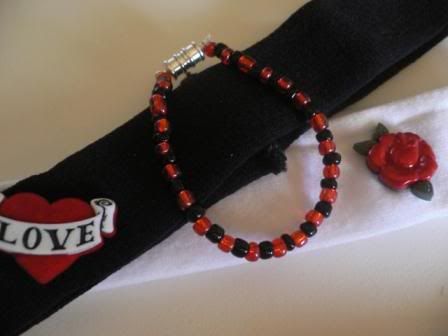 We got to spend some time with the birthday girl, up close and personal.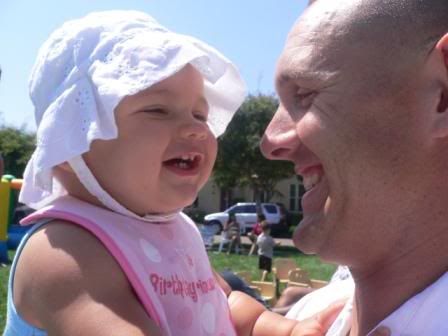 The little thief stole my pickle right from my very hands!
And of course, birthday cake was enjoyed by one and all, but no one enjoyed it as much as Lil!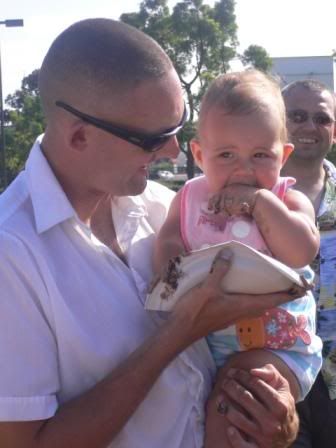 Except, maybe for Carson.