- Buy Thanksgiving dinner items

- Hang fall garland

- Buy more black paint

- Purchase curtain rings from BB&B

- Disassemble, prime, paint, & reassemble dinning room table

- Set table & table scape

- Paint curtain rings

- Hang remaining rods & curtains
I got dang close to finishing my honey-do list this weekend! Considering a lot of unexpected things came up, I'm a little surprised I got THIS much done. But before I go into the details of the weekend, let's jump right into what everyone wants to see:
THE TABLE
!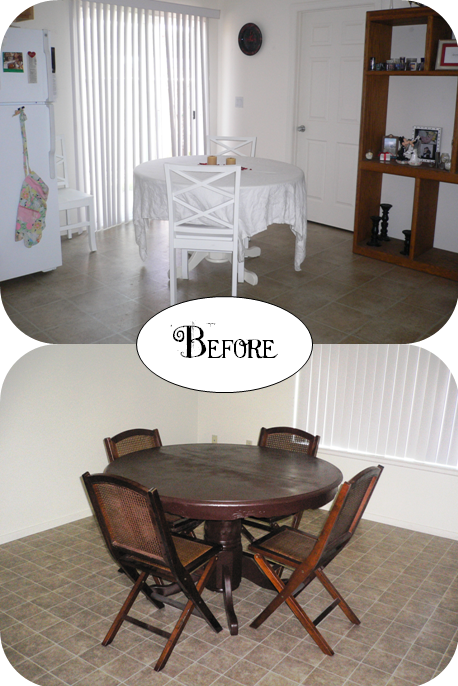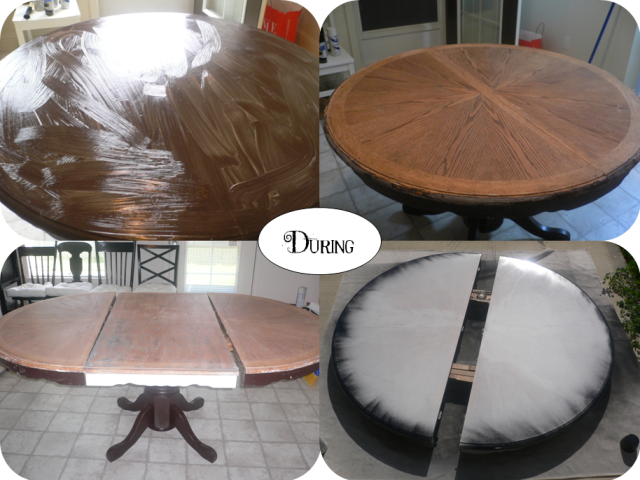 We bought this table back in North Carolina, probably mid-2008, for $50 off Craigslist. It's solid oak and has a removable leaflet (as you probably noticed). When we got it the top was scratched, covered in water rings, and even the old owners kind of felt bad for selling it to us in that condition (now that I think of it, they may have even sold it to us for $40!). But I knew I loved it, I wanted it, and it had potential out the wazoo! To spruce it up we used:
- Citristrip stripper
- Kilz primer
- Rustoleum's American Accents Black paint in a glossy finish
- Krylon black spray paint in glossy (for the edges, base, and legs)
- Foam rollers
- 60-grit sanding block
All that's left to do is the top coat of Minwax polyurethane for a shiny protective eating surface. I wanted to decorate the table top last night, but figured it would be a bit redundant if I was just going to take it off again. The estate sale chairs look SO amazing with it and the entire dinning room has really been transformed.
(If you missed, or would like to revisit, the chair transofrmations visit
here
and
here
.)
Okay...I guess that's enough of my gushing. On with the rest of the weekend?
Saturday morning we were up bright and early for the start of our errands. About midway through my mom called and asked if we wanted to meet them for lunch. Not ones to turn down free food we said heck yes! They came by the house afterwards, and my mom couldn't believe the huge transformation the house had already undergone since we've been here (in all fairness, the last time she saw it there were boxes and mish mash piled everywhere).
Saturday night I started bugging my poor sisters about their Christmas wish-lists. No one can believe I'm already doing my Christmas shopping. I'm sorry, but who wants to be out there with all those crowds?! Nooooo thank you. Anyhoo, while I can't say what I bought her (because she has access to my blog, whether she reads it or not) I bought the first Christmas gift of the season for my sister Alyssa via etsy.
I also bought these for me...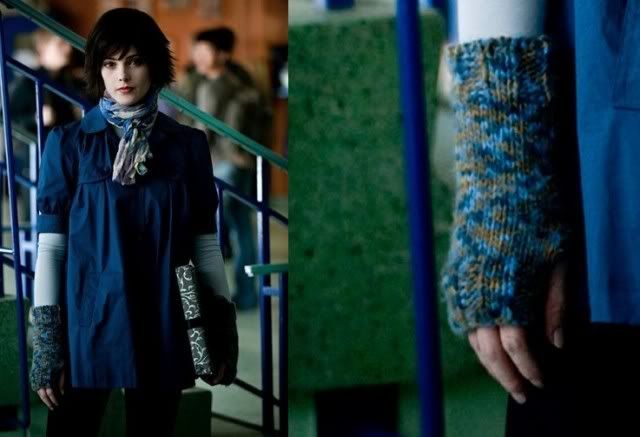 I'm such an Alice Cullen nerd. See
here
and
here
for more proof.
Sunday morning Jason let me sleep in. It was so sweet of him, and apparently I needed it, but I always feel like the day is wasted if I wake up after nine (I know, I'm crazy). We got to work on the table right away, and I did make Jason help me. I was on a deadline! After we'd finished with the third coats of paint on the table, I managed to make my cooking schedule for Thanksgiving, as well as finish off the list of what we're getting everyone for Christmas. My sisters' mother (I call her my step-mom even though my dad divorced their mom several years ago--can you keep that one straight?!) is getting a homemade gift, as well as my dad's girlfriend. Once again, I can't post what they're getting because they too have access to my blog. And I'm DYING to share with you all what I'm doing--or should I say, copying?
After figuring out that I wouldn't have the car until Wednesday, I threw on some jeans and headed out for some Christmas shopping. Stops included the estate sale place I love, BB&B, Wal-Mart, Michael's and Home Depot. It took me about three hours, but now I'm on way way to having three Christmas gifts done before Thanksgiving!
That's what I call being on track!
Join the party at Reinvented's
Trash To Treasure Tuesday
! I am!