W
ednesday might be my most favorite day that we spent in Oregon. Jason and I were talked into driving up north to the Columbia River, which separates Oregon and Washington. Along the way we stopped for a gorgeous photo op at Willamette Falls.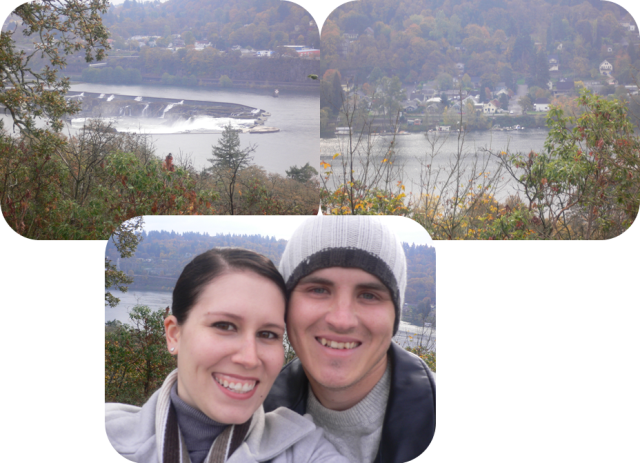 Fun Trivia Fact:
In the movie "A League of Their Own," Dottie and Kit come from the town of Willamette, Oregon.
The town along the river was so quaint and adorable. It was literally like something out of a movie. Afterwards we hopped back on the freeway and headed for Multnomah Falls. The scenery, like the rest of Oregon, was gorgeous.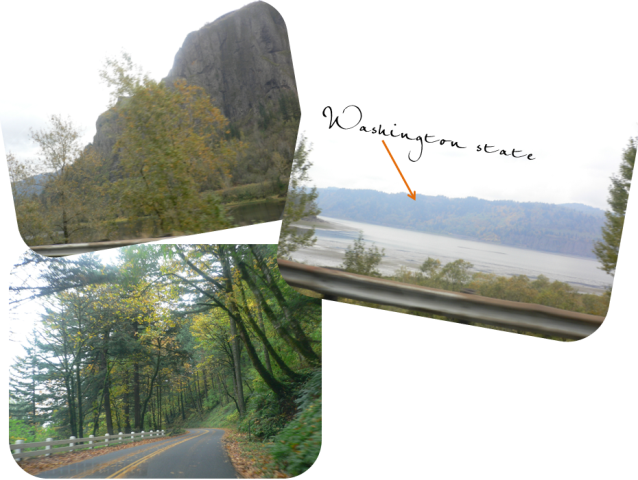 By the time we arrived at the falls, we thought we'd gotten a pretty good eye full of what Mother Nature had to offer. But nothing could prepare us for the splendor and awe inspiring views of Multnomah.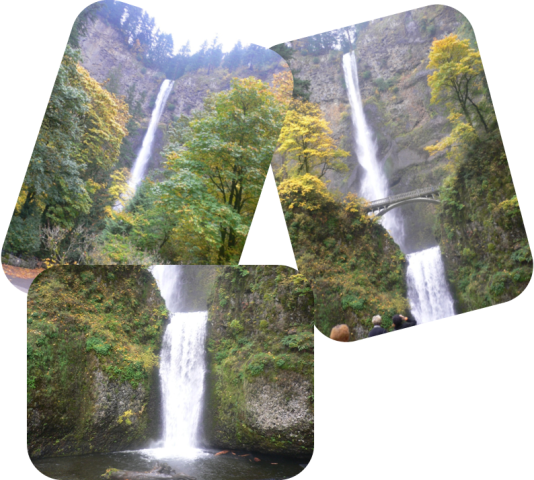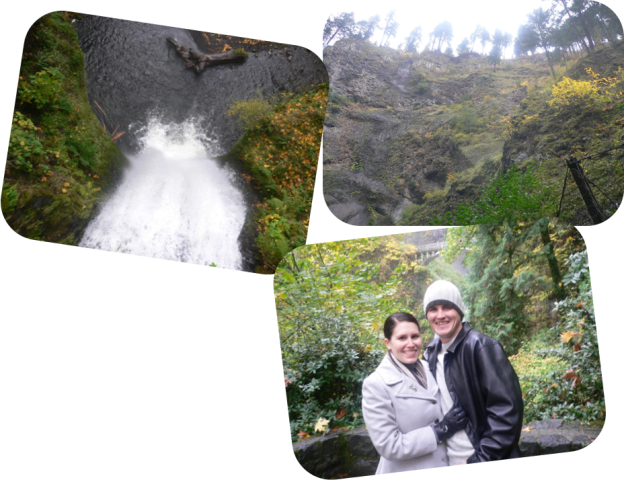 You better believe we were bundled up! It was COLD! I swear a few more degrees and some rain and we would have seen snowfall. We followed our hike with a lovely lunch at the Multnomah Lodge and headed back home for some hot showers and cat naps.
We napped a lot on our vacation...