R
emember my coffee table? The one that looked like this?
After much prep, paint, more prep, more paint, and a little exasperation, it now looks like this: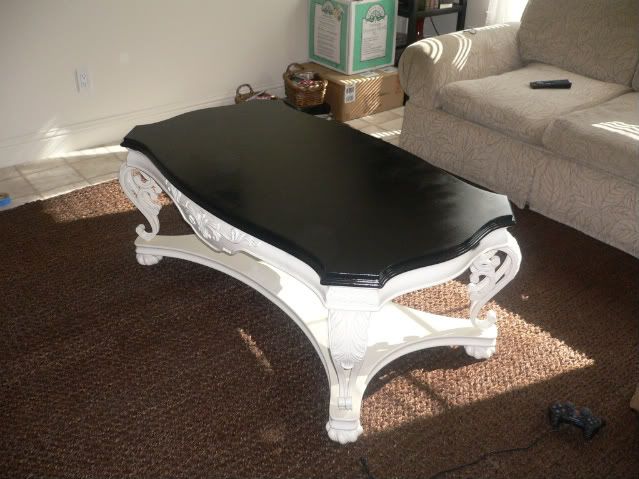 The prep work took me about 45 minutes since I had to tape, tape, tape all those curves and edges.
I used a
redneck
ghetto
white trash
my own special little plastic bag technique to protect the top from any paint that might sneak through.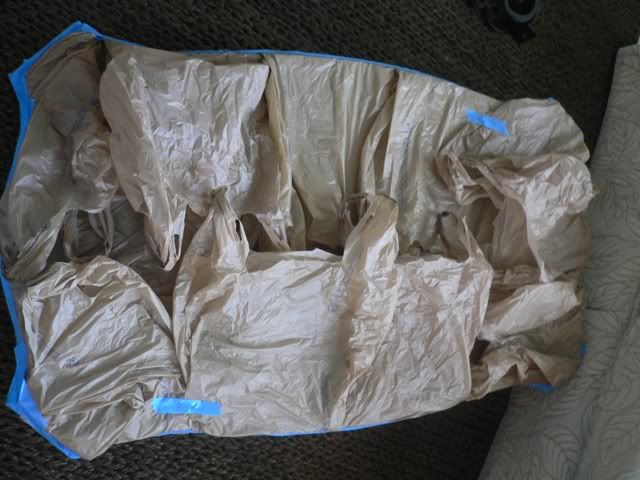 And then I painted for what felt like for
ever
. The drying process was the most frustrating part because I kept wanting to hurry up and move onto the next step. This caused me many a repaint. Even the "quick drying" polyurethane took a century to dry. Boo.
So once more--before:
After: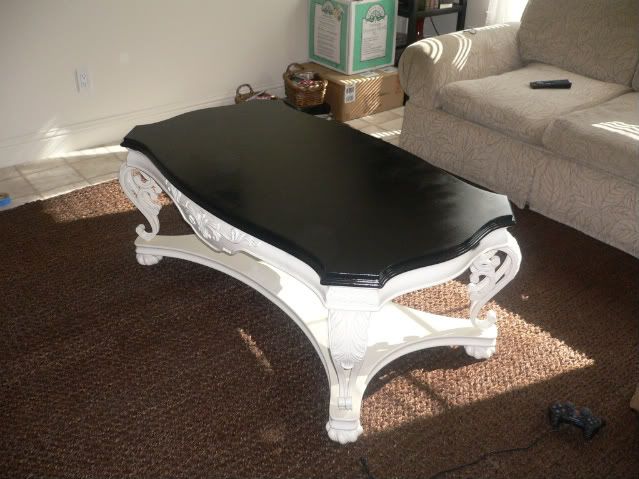 I'll be linking up to the
DIY Show Off Show & Tell Party
and Miss Mustard Seed's
Furniture Feature Friday
.