I thought for sure this old desk was bound for the trash pile when we were redoing our office. It was something that had been shoved in the back of my step-dad's office warehouse. But when I received my
sewing machine for Christmas
, suddenly the old battered desk got a new shot at life!
SUPPLIES
:
Behr Paint & Primer paint in Banana Cream

Rust-Oleum American Accent in black

Painter's tape

Foam roller

Peel and stick Velcro strips

Fabric

Let me just preface this by saying, forgive all the messiness in these photos! Start by rolling your first coat of paint on. The was my first time using Behr Paint & Primer all-in-one, and I was very impressed!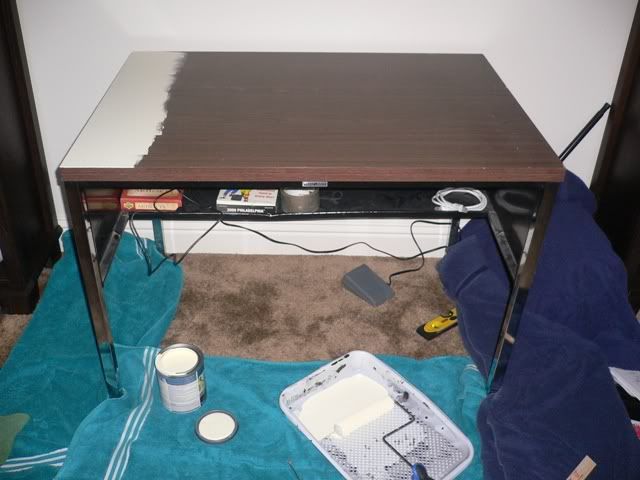 If the two-tone look isn't your thing, you can always leave your desk one color. I wanted a black square in the center as a focal point for my sewing machine. But, if you decide to add another color, go ahead and tape off your shape.




Once you've added your second coat, remove the tape. While everything is curing and drying, apply your Velcro to the sides of the table. I wanted my fabric to wrap around and hide the old metal legs, so I made sure to wrap the Velcro that way.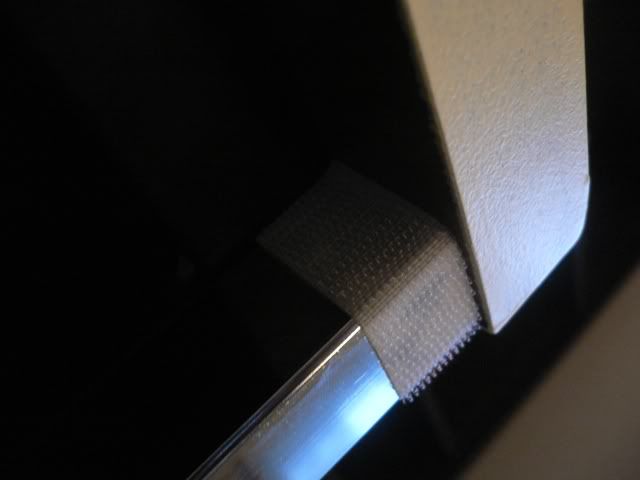 I also staggered the Velcro so I wouldn't have to buy three or four packs.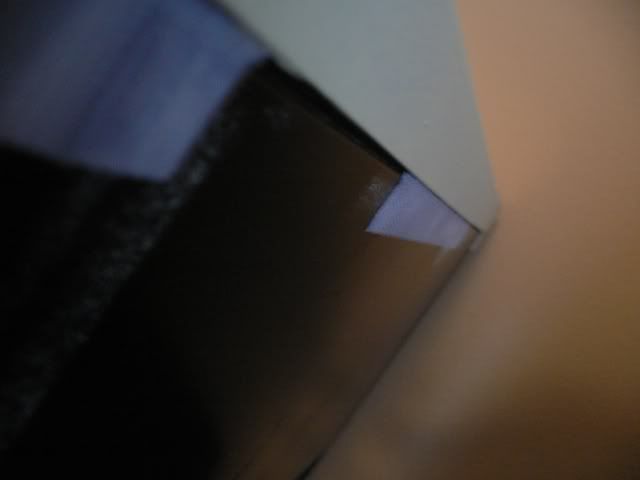 Next measure your fabric according to your desk size, cut the fabric, and hem it. You can use a no sew hemming tape if you'd like, but since I'm trying to get the hang of this sewing gig, I actually ran mine through the machine. I choose a very sweet eyelet fabric with a scalloped edge.




Before attaching the fabric to the desk, I went ahead and attached the other side of the Velcro to the desk. That way all I had to do was press the fabric to the exposed sticky side of the Velcro strip.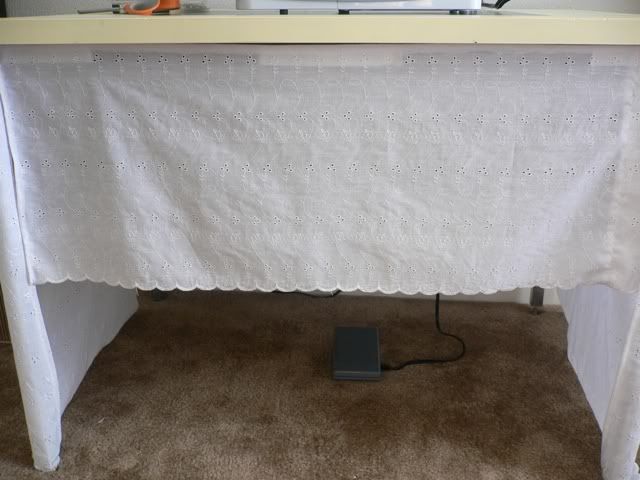 It may take a few tries of repositioning the fabric, but once you like the way it hangs, you're done! The fabric can be changed out seasonally and easily since it's only attached by Velcro.

To leave comments or see the desk in its post renovated glory click here!

I'm linking this tutorial up to Miss Mustard Seed's Furniture Feature Friday and Funky Junk's SNS #15.