A
pparently, I'm a $2 whore.
How many of you came running out of reader to see what the heck I was talking about?! ;) Actually, these are what I'm talking about.
I know I've blogged about that estate sale warehouse I love to go to. I even took my friend Katie there last week. I've been trying to fill up my shelf with candlesticks to make a full vignette of nothing but candles (but I need some ivory and white tapers in there with all that green). I'm focusing mostly on glass and metal to give it some kind of depth.
The reason I call myself a $2 whore?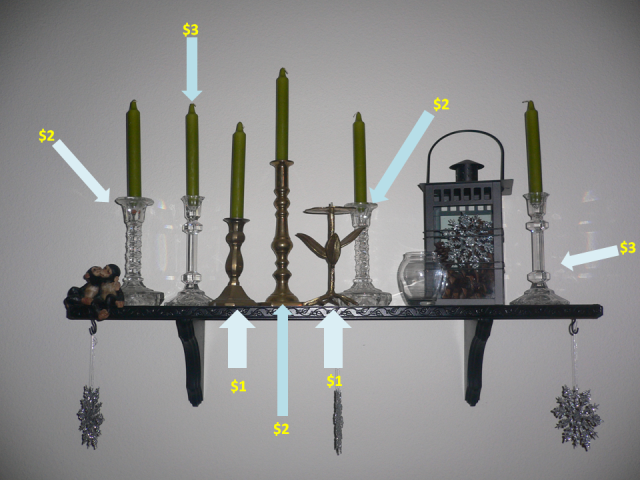 All my candles either were, or average out to be exactly $2! And some of those are the heavy lead crystal and the Clue-type candlesticks (you know? The ones you could whomp someone over the head with, and there ain't no way they're getting up?).
Now this little guy: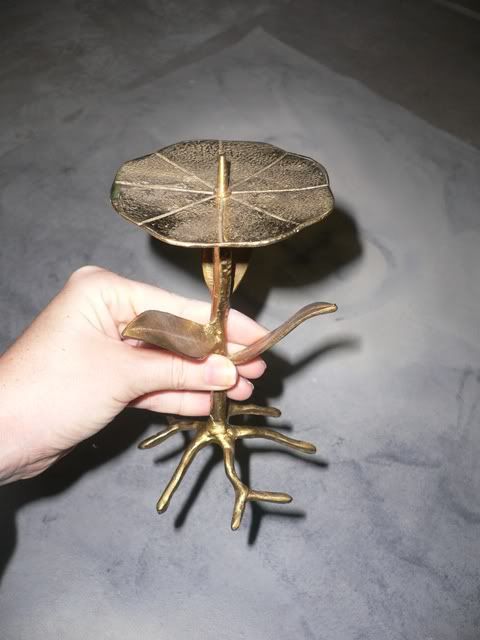 Was actually from Pier One. The $15 price tag was still affixed to it when I picked it up off the table! I just love that it looks like a little flower on a stem. When I got up to the register, the estate sale hadn't put their own tag on it, so the proprietor just say, "Eh. A dollar." OKAY!
All it takes to get those brassy tarnished candlesticks from "estate sale cheap," to "vignette chic" is a fresh coat of primer and Rust-Oleum Heirloom White.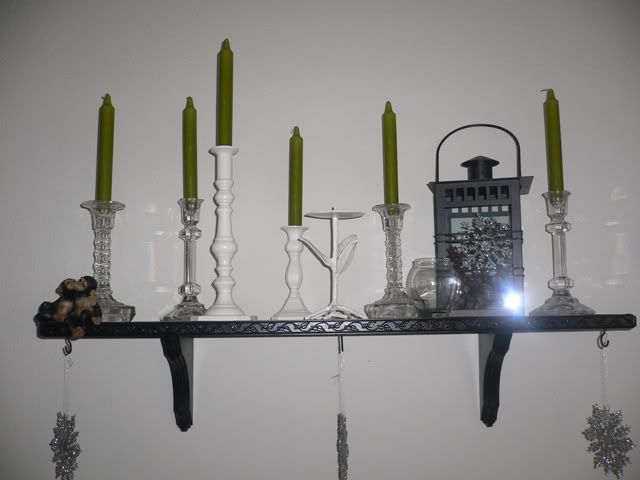 (Forgive the awful flash--but you can see the way the light bounces off those glass sticks.)
I want to buy up a bunch of short fat ones to fill in some of the gaps, but this
is
a work in progress collection.
Also being painted over the weekend were some old wooden candlesticks from World Market that I owned pre-Jason (and they still sell these today)! Here they are in our fall decor.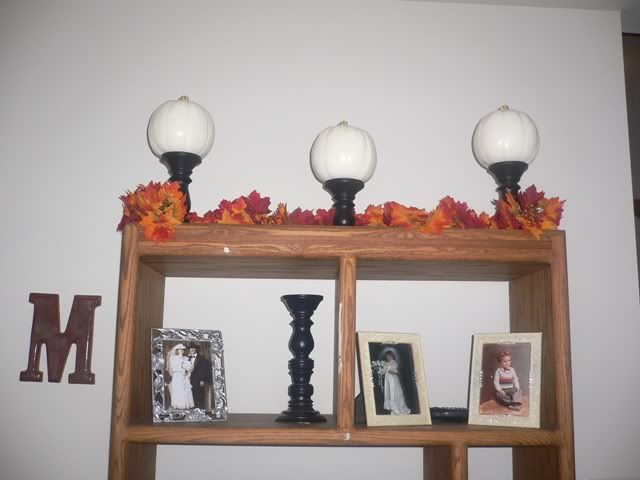 They look great topped with pumpkins and surrounded by leaves. But there was one glaring issue. Once that big entertainment piece gets painted black, those candles sticks are going to blend right in. Heirloom White wasn't going to work either because then they would have blended in with the white wall behind it. So I just let them sit, waiting for inspiration to hit me. And then, it did!
Remember
this
post on our new found affection for green? LIGHT BULB! I ran out to our laundry room, grabbed a can of Rust-Oleum Apple Green and went to town!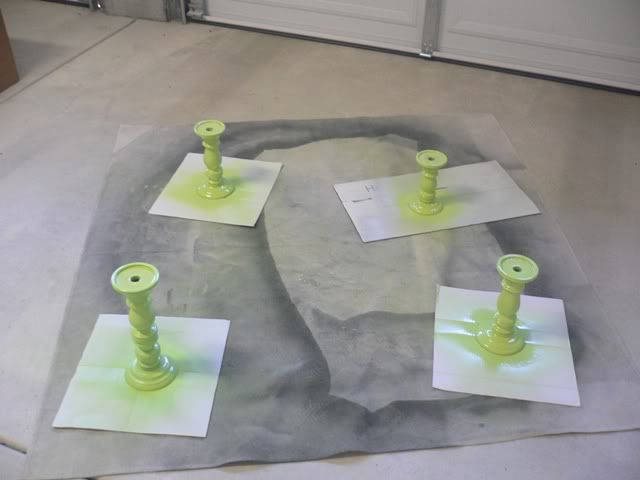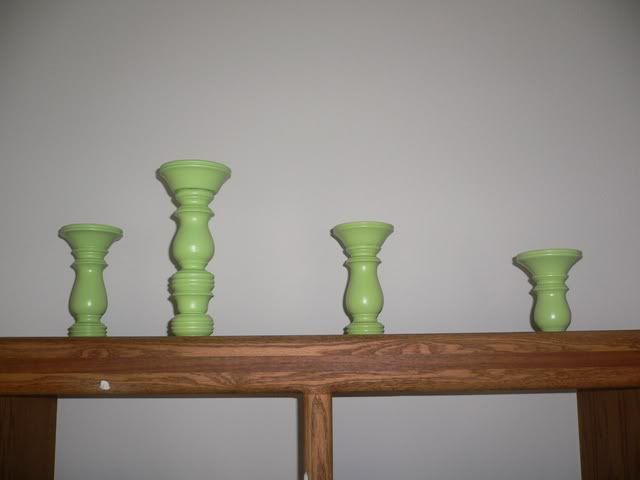 Now, granted, they look very nekkid up there with no accessories, and they look slightly odd with that honey-colored wood. But once that thing is black, these babies are going to pop!
And I think that may be one of the next big things on my DIY list. I'm
pretty sure
I've figured out a way to do it that won't require me buying or renting any special tools. Stay tuned!
I'll be linking up to
Reinvented's Trash to Treasure Tuesday
.