Well, our anniversary weekend was definitely a coin toss! On one hand it was great: the hotel was beautiful, the theme park was a blast, and the quality time together was amazing! But toss the coin and you have: getting lost on the L.A. freeways, getting sick on "Revenge of the Mummy," and having to cancel our dinner reservations. :0( But the good still outweighed the bad and we really did enjoy ourselves!


According to Hubbs, the outfit I chose made me look like I was ready to go boating! But the Keds were ridiculously comfortable and the outfit was definitely appropriate...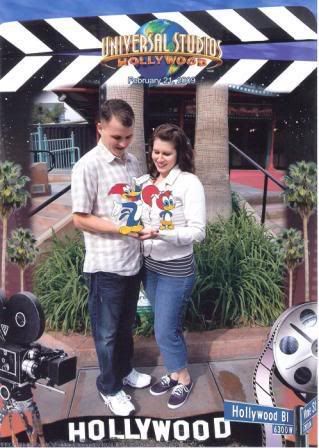 ...on the Universal Studio Tour I got soaking wet! I was very happy that I didn't actually wear anything vintage as it took me nearly an hour to dry out!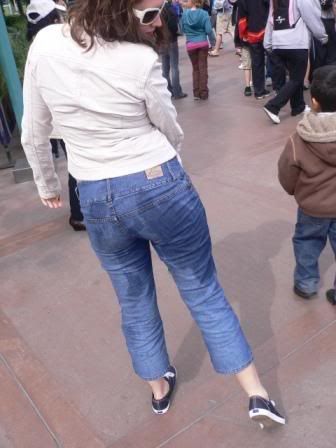 The view from our hotel (The Omni). The building on the far right is The Walt Disney Concert Hall. I loved the shape of it.



I love the image of the city reflected in this building.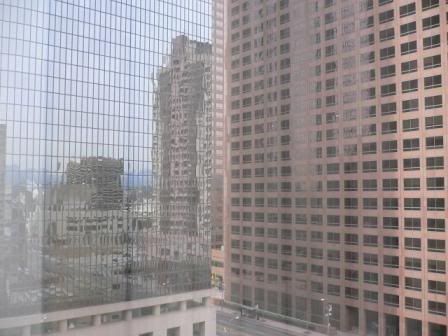 Always one of my favorite stops on the studio tour: the town of Amity Island from Jaws (note: this is part of the actual movie set).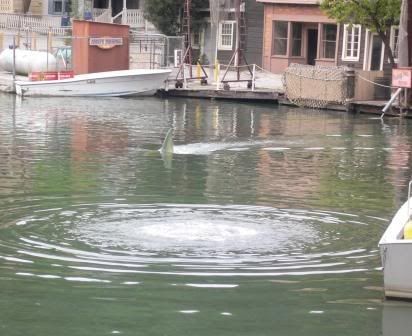 The set of another movie classic (and favorite of mine), Alfred Hitchcock's Psycho.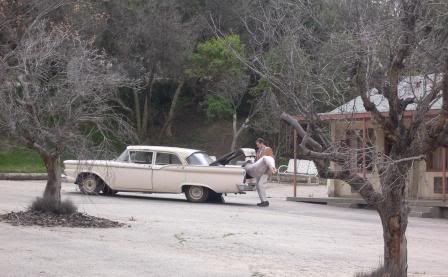 But as much fun as Hollywood was, I was so happy to leave the smog and get back to the snowy mountains. There really isn't any place like home.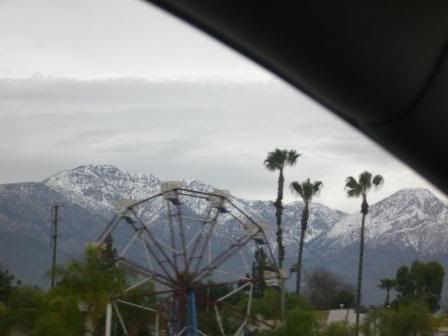 I'm still not feeling up to par as the roller coaster really did a number on me and got my vertigo going! After this weekend I'm beginning to think that rides should come with descriptions if you can't see them in action. Descriptions like, this roller coaster runs through once forward and then backwards, would have saved me from getting so sick! The next time we visit Universal Studios, we'll ride the studio tour again (sit on the other side of the tram for different picture shots) and hit the shows, but I'm definitely not keen on riding the rides again!