"...that you bought all new furniture, and yet at the end of the day, you kept the stuff we gave you?"
My mother brought this to my attention this evening as I called, breathless, to tell her that our buyers had come and picked up our old bedroom furniture. Three weeks ago it was our couches, less than a year old. These big brand new furniture sets that we just had to have, we sold them all in favor for a simple bed frame and headboard, and hand-me-down couches from mom and step-dad. Sometimes nostalgia is so much better than the newest and most glamorous.
But I am very excited about the up and coming months! Our bedroom will be getting a whole new face lift! Right now, it looks as though we are just-out-of-college-newlyweds, as we have our mini-fridge (doing double duty as a night stand), our box spring and mattress (sitting on the floor), an out of place coffee table with our TV, X-box/DVD player on it, and about three huge piles of clothes with no where to go. But soon, this is what we'll have gracing our little confines:
Our new chest and media center (better pictures, yes?):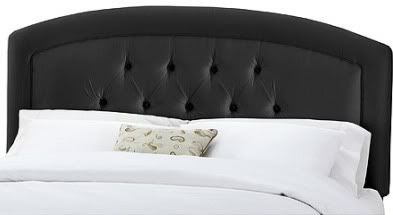 And a floor lamp to provide some extra light (I really like the one with the roses climbing up the stand, but I'd need to replace the shade):

Eventually I'd like to add a vintage looking vanity mirror, and some night stands or end tables. And once we set up our gaming room/office, I want to buy a chair for Hubbs to sit in while he plays his video games. I really like the simplicity of the armless chairs in crisp colors like a classic white:
I also like the idea of adding the matching desk to our chests, but being that it's on the small side, I might not be able to get Hubbs on board with it.